Taronga Zoo
UNIBUDS Annual Event
Roaring for some excitement in the winter break? Well, prepare to be a-moose-d because UNIBUDS is visiting Taronga Zoo for the first time and YOU are invited! Ever seen a greater bilby, a regent honeyeater or a bongo? (Don't worry, we haven't either - all the more reason to come and discover >4000 animals from over 350 different species with us. Complete with keeper talks and shows, we promise that it will be otter-ly amazing. Feel free to bring your friends and family along - no koala-fications necessary. What are you waiting for? Sign up hereasap – we'd be lion if we said you wouldn't be missing out otherwise
What to bring:
Hat, sunscreen, valid student card to be presented on entry, Opal card, money for lunch
Registration:
Please register here before 8th July. We will send out a confirmation email once we have received your payment
| | |
| --- | --- |
| | Taronga Zoo |
| | Friday, 13th July 2018 |
| | 10.00am - 4.30pm |
| | $33.30 concession (with valid student card) / $42.30 adult |
| | Katie - 0451 304 017 | activities.unibuds@gmail.com |
Bodhi Nite 2018:
Whispers of the Heart - Mindful Words, Blissful World
UNIBUDS ANNUAL Event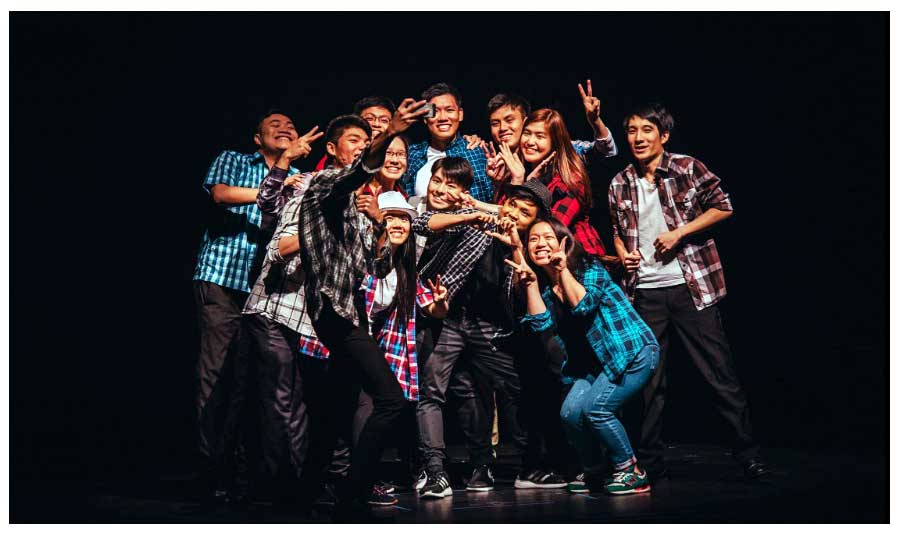 It's time for Bodhi Nite again!!! Uhmm... sounds fancy but what is it all about? Bodhi Nite is where we come together to celebrate UNIBUDS' anniversary (UNIBUDS is 38 years old this year - YAYYY!!) with a series of incredible performances such as singing, acting, dancing and multimedia presentations. Also, we aim to present the teachings of the Buddha in a fun and entertaining way. It is one of our major annual events so get excited and hyped up!
This year, we will be exploring the theme of right speech. We speak everyday but are we truly aware of the contents of our speech and the effect of our speech on others? To prevent our speech from hurting ourselves and others, or having any other negative consequences, we must practise right speech, as taught in the noble eightfold path. The virtue of right speech encompasses abstaining from false speech, divisive speech, abusive speech and idle chatter. Join us and discover more about right speech from the perspective of Buddhism!
Date:
Saturday, 25th August 2018
Time:
6.00pm - 10.00pm
(6.00pm - 7.00pm - dinner served)
(7.00pm - 10.00pm - main event)
Venue:
Science Theatre, UNSW
Ticket Price:
TBA
Contact:
Marco Tang - 0431 485 746 | marcotang104@gmail.com
Mabelle Tay - 0434 980 427 | mabelletgy@yahoo.com.my
Like our Facebook page for more updates :
Facebook : UNIBUDS - The University of NSW Buddhist Society
In order to make Bodhi Nite happen, we need YOUUU - yes, YOU! If you would like to be part of this amazing night, make new friends, involve yourself with extracurricular activities or to add more colour to your uni life then feel free to join us on this wonderful journey! There are 13 different departments for you to choose from so you should be able to find one that interests you. Don't be shy to contact us to know more, and we hope to hear from you soon!
Event Chairman:
Fu Xiu - 0415 678 888 | hengfuxiu@gmail.com

Program Master:
Tus - 0487 708 381 | tusza005@gmail.com

Sketch:
Sabrina - 0424 889 277 | hqs08@live.com.my

Choir:
Mei Yan - 0411 315 603 | meiyan171298@gmail.com

Dance:
Alina - 0450 314 388 | alina.aldhytha@gmail.com

Multimedia:
Ming Li - 0423 039 056 | mingli_96@hotmail.com

Backstage:
Jay Sie - 0426 810 489 | jaysiewong@hotmail.com

Technician:
Koko - 0452 532 113 | kokoaung111094@gmail.com

Reception:
Jo Shua - 0410 469 958 | .shua.ooi1001@gmail.com

Catering:
Peter - 0401 793 520 | peterchan9889@gmail.com

Marketing:
Marco - 0431 485 746 | marcotang104@gmail.com

Publication:
Jin - 0434 066 110 | yongren.tan@gmail.com

Transport:
Katie - 0451 304 017 | miaoyunn97@gmail.com

Archive:
Kelly - 0416 958 053 | jinghuitan96@gmail.com