2014 Session 1 - Week 1 Stall
UNIBUDS Bi-Annual Stall
Hello Unibuddies! Are you missing UNIBUDS activities yet?
Worry not, UNIBUDS has already prepared for you a line of activities and events throughout the year. So let us start by having an orientation stall during O-Week and Week 1!
If you want to join/renew your membership, or simply catch up with us, feel free to drop by our stall! If you have a bit of extra time on your hands, please feel free to join us in manning the stall. It will be a great opportunity to meet lots of different people! We would also greatly appreciate the extra help!
Where to find us in O-Week?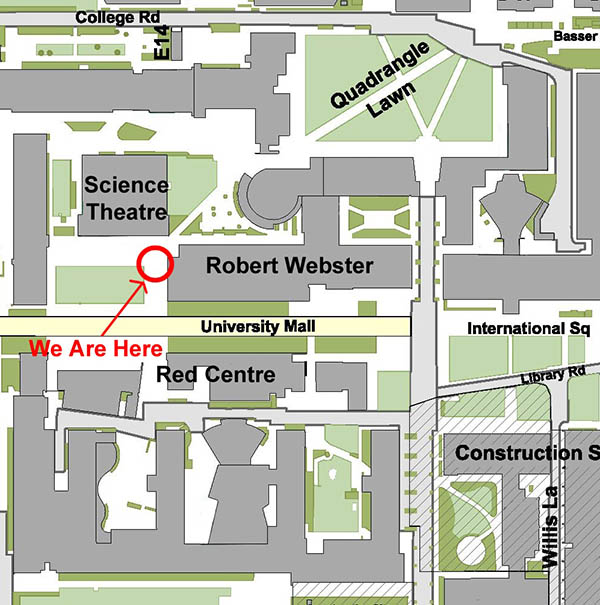 Please contact the people below to express your interest in helping. Thank you everyone! And I look forward to seeing you soon!
O-Week: Mid Walkway corner of Webster Building on path leading towards Quad
Week 1: Outside Main Library
O-Week: Monday - Friday, 24th - 28th February 2014
Week 1: Monday - Friday, 3rd - 7th March
9.00am - 4.00pm daily
Annabel - 0403 910 110 | mv.rules12@gmail.com
Nee Shuang - 0430 788 980 | shuang.hns@gmail.comn
William - 0411 100 345 | williampaitimusa@gmail.com
O-PICNIC
UNIBUDS Annual Activity
We hope you've had a good first week of Uni! To wrap up the week, we'd like to invite you to our first activity of the year, O-Picnic!
We'll be going to Coogee Beach where there'll be fun games and activities in store for you. You'll also have plenty of time to meet with fellow Unibuddies, make new friends and catch up with old ones. And of course you'll be able to enjoy plenty of free food!
Register now for a great beach picnic with great people!
We look forward to seeing you there
Coogee Beach (BBQ pit opposite McDonalds) **
Saturday, 8th March 2014
10.00am - 2.00pm
Just your busfare! Food & entertainment are provided!
Allen - 0433 001 648 | allenkha.ak@gmail.com
Boon Jiun - 0450 556 529 | boonjiun1@gmail.com

**Venue will be changed to indoor in case of rainy weather. Please register with us so we can notify you of the venue beforehand!

If you are unsure of how to get to Coogee Beach, we'll have "Picnic Rangers" to lead you there by bus from uni on the day:
| | |
| --- | --- |
| | Squarehouse (E4), Ground floor |
| | 9.00am sharp! |
| | Emily - 0433 149 913 |
If you wish to go by yourself, we will see you at Coogee Beach!
As food will be provided, all you need to bring is some sun screen, shades, sunglasses, some money for busfare and of course yourself!
In order for us to better cater to everyone's needs, please register with the organisers your name, contact number, email address and whether you'll make your own way there or meet at Uni to get there.
认识释迦牟尼佛
Getting to know Shakyamuni Buddha
UNIBUDS WEEKLY Chinese Dhamma Talk
Venerable Neng Rong
Welcome to a new year! I have arranged for a range of topics to help you understand more about Buddhism and this week is the first talk.
This week's Chinese Dhamma Talk we will be having an introduction on who Shakyamuni Buddha is. Is he a god? Is he human? Where did he lived? How did he became the Buddha? Hopefully this class will be able to answer all these questions and other questions that you might have on the Buddha.
It will be a great chance to come and understand more about the Buddha, so let's take a short break from our daily work and get to know Shakyamuni Buddha in this week's Chinese Dhamma Talk!
For members who wish to learn more about the topics taught in previously click here for the recordings from semester 1.
There will also be a short meditation session at the start of the session. Everyone is welcome!
P.S.: If you don't understand Chinese but wish to attend the class, feel free to contact me so that I can arrange a translator to guide you through during the class.
Speaker's Profile:
Venerable Neng Rong is the abbess of Hwa Tsang Monastery. Venerable Neng Rong has earned her Masters in Educational Administration at UNSW in 1993 and her Masters of Arts (Buddhist Studies) from the Taiwan Chung Hwa Institute of Buddhist Studies in 1999. Venerable has done extensive work in teaching of scripture classes for both primary and high school students. She is also involved in teaching Buddhism to university student groups from UNSW, Sydney University, Macquarie University and University of Technology. Venerable helps with providing support, advice, and counselling for the university Buddhist community and any other members of the university community in general.
| | |
| --- | --- |
| | Room 206, Squarehouse |
| | Thursday, 6th March 2014 |
| | 6.00pm - 8.00pm |
| | Den Neil - 0422 064 400 | ooi.den.neil@gmail.com |
Come See and Test It Out
UNIBUDS WEEKLY English Dhamma Talk
Rod Lee
Welcome new Unibuddies and welcome back 'old' Unibuddies! I hope you've had a good break and welcome to another year of journey on the path!
Our first Dhamma talk of the year will be an introduction to Buddhist teachings and practice by Rod Lee. The Buddha encouraged his disciples to "come and see" his teachings for themselves, to witness the fruits of practice through direct experience by "testing it out". In this way Buddhism invites us to investigate phenomena and see them according to reality with an open mind, rather than blindly believe in concepts and ideas, including your own!
Speaker's Profile:
Rod Lee is the director of the Tibetan Buddhist Society. He has been practicing Buddhism for 35 years and has been teaching Buddhism for over 20 years. He was a disciple of Venerable Geshe Loden. Rod has a company called Working Balance which teaches meditation and mindfulness to business people. He teaches Tai Chi and is a Shiatsu massage therapist. He also provides stress management and counselling for individuals using Buddhist perspectives.
| | |
| --- | --- |
| | Room 302, Level 3 of Law Building |
| | Friday, 7th March 2014 |
| | 7.00pm - 9.00pm |
| | Allen - 0433 001 648 | allenkha.ak@gmail.com |
Sport Session - Badminton
UNIBUDS Weekly Activity
Greetings and welcome back! I'm Tze Hao and I will be catering to your sport and recreation needs.
Let's start the year with a classic – BADMINTON!!! To all of you who have been itching to play, your wish has come true... New members are welcomed too, as this is what sport is all about, getting to know new people and have fun together! 2 badminton courts are booked for 2 hours this coming Sunday and the details are on the table below.
Note:
- What to bring: Just yourself and a bit of money!! (We will provide racket and shuttlecocks)
- What to wear: sport clothing and shoes (a MUST)
Multipurpose-Hall, Level 1 of UNSW Unigym
Sunday, 9th March 2014
11.00am - 1.00pm
$4 - Member
$7 - Non-member
Tze Hao - 0425 811 313 | tzehaotan@gmail.com
Tuesday, Wednesday and Thursday Lunch-time Meditation
UNIBUDS Weekly Meditation
Welcome back to the first week of uni! I hope everyone had a great long and relaxing holiday, and are excited to get into the semester.
Kicking off this week, we have our regular lunchtime meditations! And this semester, there will be lunchtime meditation sessions four times a week so you we can come together more often.
So what are the benefits of meditation? Meditation helps to relax and settle our minds from our busy daily life. It also allows us to bring awareness to the present moment and to focus on the tasks at hand.
Why not spend a small part of our day to enjoy a little bit of peace and serenity. Take this excellent opportunity to practice, breathe and look within ourselves. For further enquiries, feel free to contact me! Hope to see you there!
| | |
| --- | --- |
| | UNIBUDS Library, Level 3 of Squarehouse |
| | Every Tuesday, Wednesday and Thursday |
| | 1.15pm - 2.00pm |
| | Emily - 0433 149 913 | emily.wj.yap@gmail.com |
**Meditation is all about the pursuit of nothingness. It's like the ultimate rest. It's better than the best sleep you've ever had. It's a quieting of the mind. It sharpens everything, especially your appreciation of your surroundings. It keeps life fresh. - Hugh Jackman
Calling for Librarians
UNIBUDS LIBRARY
How is your Uni life so far? Do you have a lot of free time on your hands? Don't know what you should do in your free time? How about affiliating yourself with books?
A new semester at Uni means a new batch of librarian volunteers needed for our UNIBUDS Library. Duties range from arranging books, vacuuming the carpet to cataloging books. Sounds really boring? It's actually really FUN (seriously), You can meet a lot of friends, do stuff you usually won't do (for example cleaning) and of course, accummulate good kamma!
If you are interested in helping, please don't hesitate to contact Louis!
| | |
| --- | --- |
| | Louis - 0412 279 153 | louis.chandra94@gmail.com |