Meditation Workshop
UNIBUDS Activity
Hope you are all doing very well. UNIBUDS is holding yet another meditation workshop for you and the topic is Vipassana Meditation. Whether you are cruising along peacefully or feeling overwhelmed by sheer amount of work uni offers and so, generally feeling dissatisfied with how things are going, this meditation workshop will teach you ways to be more aware of the present moment, particularly integrating awareness of the breath and the body to enhance a sense of well-being and peace.
Vipassana meditation is about seeing things as they really are, focusing on the interconnection between the mind and the body, paying close attention to the physical sensations that make up the form of life that is our body. Through observing our body and mind, we can enter a self-exploratory journey to dissolve impurities of the mind and breed loving-kindness and compassion within ourselves.
Speaker's Profile:
Michael Dash has been a Buddhist practitioner for over twenty years, studying in Australia, Thailand and Burma, where he trained in satipatthàna vipassanà meditation in the Mahasi tradition. Michael has taught courses and retreats in Melbourne and Sydney, including courses at the Buddhist Library, Wat Buddha Dhamma and the Blue Mountains Insight Meditation Centre. He teaches Mindfulness Based Stress Reduction (MBSR) and is a professional counselor.
| | |
| --- | --- |
| | Squarehouse 114, UNSW |
| | Saturday, 10th August 2019 |
| | 10.00am - 1.00pm |
| | FREE |
| | Eva Chiu - 0466 646 227 | unibuds.meditation@gmail.com |
Bodhi Nite
UNIBUDS Annual Event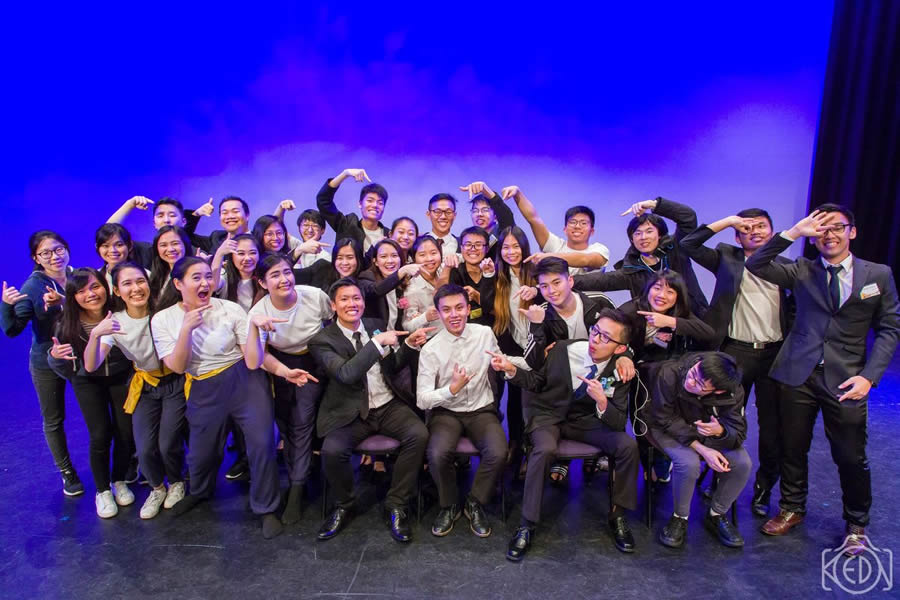 Hi guyssss, it's time for our biggest event of the year, Bodhi Nite!!!!!!! We will be celebrating UNIBUDS' 39th anniversary with a series of amazing performances such as singing, acting, dancing and multimedia presentations to present the teachings of the Buddha in a fun and entertaining way.
In order to make Bodhi Nite happen, we need YOUUU - yes, YOU!
In this journey, you will meet new friends, sharpen your soft skills and gain an unforgettable firsthand experience of this wonderful event. There are 12 different departments for you to choose from, ranging from performing to non-performing departments, so you should be able to find at least one that interests you. Whether you want to showcase your soprano skills or bust out your dance moves on stage, help out behind the scenes as a backstage ninja or prepare a glorious dinner for our audience and helpers; or even suit up and welcome guests at the door - there will definitely be a department you can shine in!
Don't let the highlighter be the only highlight of your university life. Come and be a part of Bodhi Nite 2019 team and let's pull off this amazing show together! If you are interested or would like to know more, feel free to contact us (The contact details are below). We hope to hear from you soon!
| | | |
| --- | --- | --- |
| Departments | Contact | Email |
| General Enquiries | Katie (0451 304 017) | miaoyunn97@gmail.com |
| Program Master | Jay Sie (0426 810 489) | jaysiewong.unibuds@gmail.com |
| Sketch | Jean (0406 011 280) | jeankoh1999@gmail.com |
| Choir | Elizabeth (0416 953 483) | yeohkaye2001@gmail.com |
| Dance | Victoria (0435 675 203) | victoriay.l.98@gmail.com |
| Multimedia | Gwen (0413 240 390) | huifangguan2017@gmail.com |
| Backstage | Fu Xiu (0415 678 888) | hengfuxiu@gmail.com |
| Technician | Jo Shua (0410 469 958) | jo.shua.ooi1001@gmail.com |
| Reception | Michele (0404 168 779) | michelelim97@gmail.com |
| Cathering | Olivia (0411 561 375) | oliviarusli99@gmail.com |
| Marketing | Peter (0401 793 520) | peterchan9889@gmail.com |
| Pucblication | Eva (0466 646 227) | eoychiu@gmail.com |
| Transportation | Tus (0487 708 381) | tusza005@gmail.com |
| Archive | Koko (0452 532 113) | kokoaung111094@gmail.com |