Scripture Study Workshop 1 - Kamma (Karma) - Our Actions in life
UNIBUDS Activity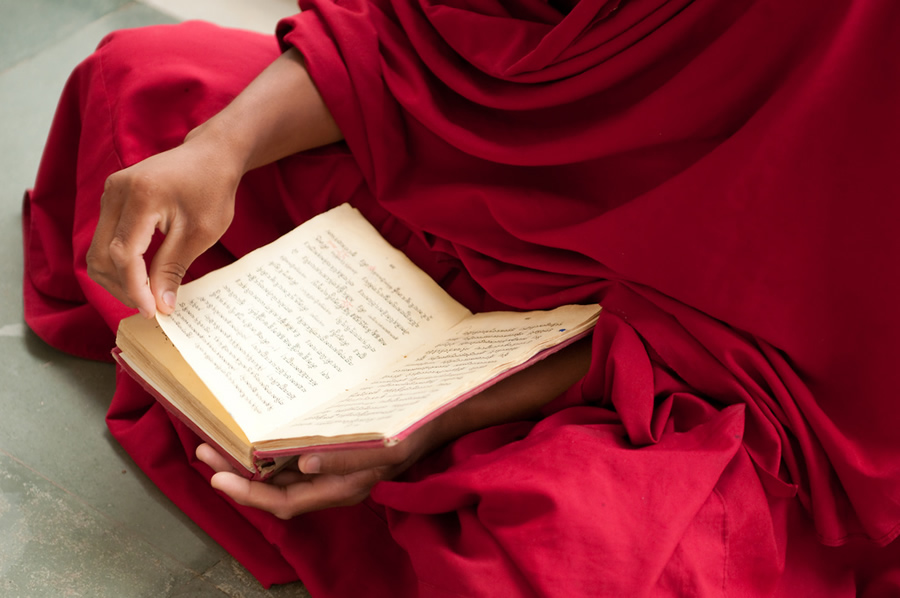 After all the mid-semester exams and more than halfway through the semester, did anyone feel like they may have lost a bit of touch with learning Buddhism? Fret not! The first Scripture Study Workshop of the year is finally here. So if you are waiting for a chance to learn more about Buddhism, or if you have Dhamma questions you want to discuss in an open environment – drag your friends along and join us for a fun and friendly Dhamma discussion session!
What is Scripture Study?
From times to times some of you (like myself) may have some doubts when you hear about Buddhism from others – "How would I know what are the correct teachings? How do I know if what other people tell me is true Buddhism? Am I on the right path? Knowing this would happen, the Buddha made his advice clear;
"Without approval or scorn, take careful note of (others) words, and make them stand against the Suttas (Discourses) and tally them against the Vinaya (Rules)." (DN 16)
Precisely, at Scripture Study, we will discuss hands-on the teachings of the Buddha (and his disciples') from some of the earliest Buddhist recordings.
Our theme
The theme for this Scripture Study workshop will be on "Kamma – Our actions in life".
What will we be doing?
The schedule for this Scripture Study Workshop will be as follows:
1. Small introduction to Scripture Study Workshop and its purpose
2. Discussion of the suttas in groups, led by facilitator(s)
3. Group presentation – what each group has learned, any interesting points that come across.
For many of you, this will be a new experience as you might be exploring a new means to study Buddhism! Do not fret! Anyone new to Buddhism is also welcome.
Disclaimer: Like other UNIBUDS activities, there is no sectarian division in Scripture Study. This means that we welcome participants from all Buddhist backgrounds. Through this activity we aim to enhance our understanding of Buddhism in an open-minded way.
| | |
| --- | --- |
| | Squarehouse 114, UNSW |
| | Saturday, 13th April 2019 |
| | 10.00am - 1.00pm |
| | Free |
| | Olivia - 0411 561 375 | activities.unibuds@gmail.com |
Songkran
Non-UNIBUDS Activity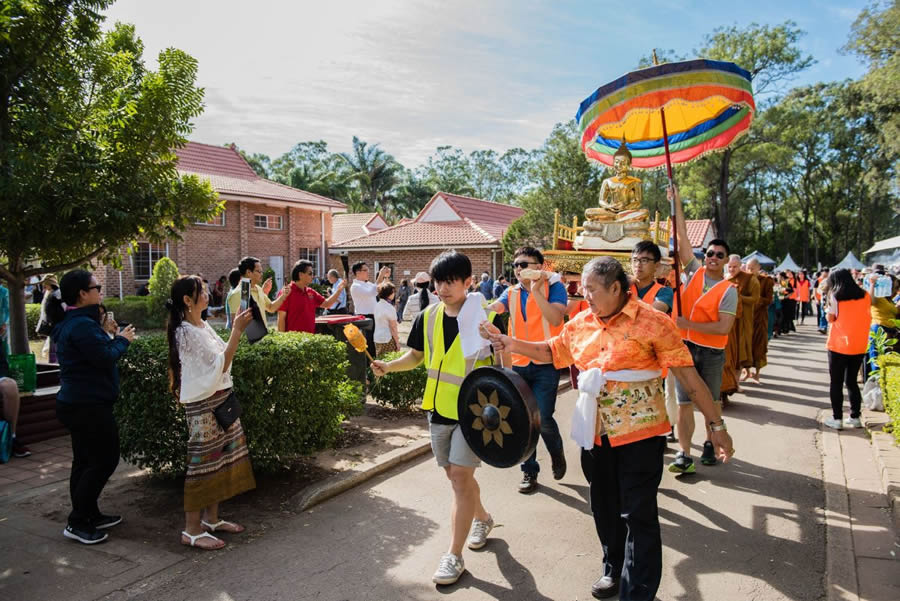 Need a little break from study on the weekend but don't know what to do? UNIBUDS is organising a trip to one of our patron's monastery, Wat Pa Buddharangsee to celebrate and help out at the Songkran festival together.
Songkran, also known as Thailand Water Festival, is the most important festival for the Thai people and is celebrated as the traditional Thai New Year. On this day, Thai people sprinkle water to show respect to the elderly including family members, friends, neighbours and monks. There will also be a series of activities, such as chanting, blessing, short sermon, fundraising Food Fete, South-East Asian traditional dances and more held in Wat Pa on the day itself.
Besides enjoying the festival, we will also be volunteering by helping out the monastery in sorting out foods and other requisites to Sangha, escort during Songkran Parade and packing up of food stalls, which makes it a more meaningful day.
Remember to register before 13th April (Sat) by contacting or emailing Elizabeth or Michele. Hope to see you at Songkran!
Venue: Wat Pa Buddharangsee, Leumeah NSW
Meeting Place: Chatime Anzac Parade (at 6.55am) or Central Station (at 7.15am)
Sunday, 14th April 2019
9.00am - 5.00pm
Bus Fare & Train Tickets
Elizabeth - 0416 953 482
Michele - 0401 078 045
activities.unibuds@gmail.com
佛法在生活的应用
Applying Buddhism in Daily Life
UNIBUDS WEEKLY Chinese Dhamma Talk
能融法师 Venerable Neng Rong
Speaker's Profile:
Venerable Neng Rong is the current Buddhist Chaplain at UNSW and Abbess of Hwa Tsang Monastery, which is the monastery founded by UNIBUDS Patron Venerable Tsang Hui. Venerable Neng Rong has earned her Masters in Educational Administration at UNSW in 1993 and her Masters of Arts (Buddhist Studies) from the Taiwan Chung Hwa Institute of Buddhist Studies in 1999. Venerable has done extensive work in the teaching of scripture classes for both primary and high school students. She is also involved in teaching Buddhism to university student groups from UNSW, Sydney University, Macquarie University and University of Technology Sydney. Venerable helps with providing support, advice, and counseling for the university Buddhist communities and members of the university community in general. She hopes to promote religious understanding, peace and spirituality on campus.
| | |
| --- | --- |
| | Squarehouse 114 |
| | Thursday, 11th March 2019 |
| | 6.15pm - 8.00pm |
| | Tus - 0487 708 381 | cdt.unibuds@gmail.com |
I grasp, I see, I let go
UNIBUDS WEEKLY English Dhamma Talk
John Barclay
Speaker's Profile:
John Barclay is a disciple of Ven. Thich Nhat Hanh, a Vietnamese Zen Master. He has been practising Buddhism more than ten years. He has also gone to Plum Village for several times and been teaching meditation in the Buddhist Library for more than 5 years.
| | |
| --- | --- |
| | Squarehouse 115 |
| | Friday, 12th April 2019 |
| | 7.00pm - 9.00pm |
| | Victoria - 0435 675 203 | edt.unibuds@gmail.com |
No Sport Session This Week due to Songkran
UNIBUDS Weekly Activity
Tuesday & Thursday Afternoon Meditation
UNIBUDS WEEKLY Meditation
What are the benefits of meditation? Meditation helps to relax and settle our minds from our busy daily life. It also allows us to bring awareness to the present moment and to focus on the tasks at hand.
Why not spend a small part of our day to enjoy a little bit of peace and serenity. Take this excellent opportunity to practice, breathe and look within ourselves. For further enquiries, feel free to contact me! Hope to see you there!
Unibuds Library, Level 3 of Squarehouse
Tuesday & Thursday
Tuesday: 12.15pm - 12.45pm
Thursday: 11.15am - 11.45pm
Eva - 0403 273 867 | meditation.unibuds@gmail.com