EXCO Info Session
UNIBUDS Activity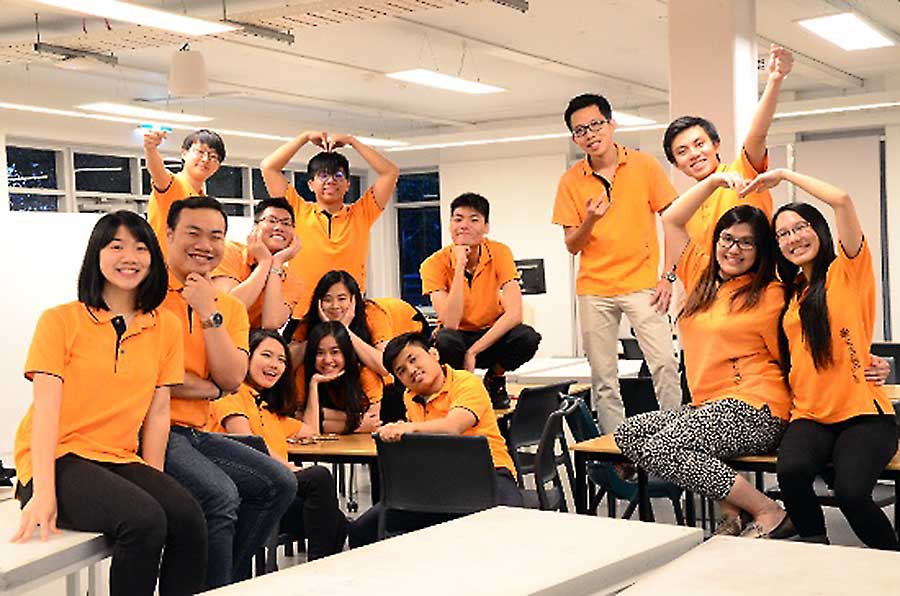 As many of you may have known, our Annual General Meeting is just around the corner. And that is when the current Executive Committee will be replaced by the incoming 39th EXCO! We are anticipating new faces with great excitement to join our team to lead another successful year of UNIBUDS. That's why we will be having an Info Session for those who are interested in the roles of the committee. We will be going through the roles and responsibilities of each executive member and you will have a chance to talk to any of the current EXCO and have a peak into their own experience being an EXCO for the past year.
Joining the executive committee will definitely give you a unforgettable experience in uni while learning the Dhamma with the UNIBUDS family. If you are looking for a chance to grow with but are feeling a little unsure about which role you would like to take, please do come and meet our friendly fellow committee members this Wednesday!
Squarehouse Level 2
Saturday, 19th September 2018
6.00pm - 7.30pm
Jay Sie - 0426 810 489
Katie - 0451 304 017
unibuds@gmail.com
UNIBUDS Annual General Meeting
UNIBUDS Activity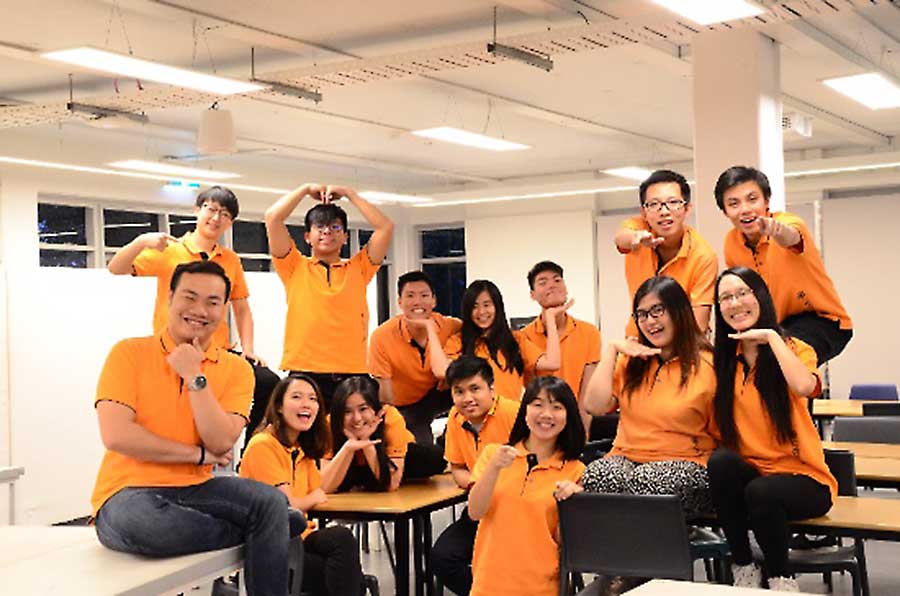 Time flies and our 38th executive committee (EXCO) are finally reaching the end of their term. We would like to congratulate each and every single of our current EXCO for all the challenges you overcame and every spiritual friend you made along the way.
As our fellow EXCO are about to say goodbye to this term, we are anticipating new faces with great excitement in the upcoming election for the 39th Executive Committee!!! We would hereby like to invite each and every single one of you to participate in the upcoming Annual General Meeting, where you will have a chance to run for a position in the committee, exercise your voting rights in electing the next EXCO, and cheer on those who will be nominated. This will be a good opportunity for you to steer UNIBUDS to greater heights. So, do come and join us!
Please find below the attached document containing the list of available positions (stay tuned as this is subject to change). There will be a nomination box outside UNIBUDS library, Squarehouse Level 3 for you to submit your nomination forms from 12.00pm-2.00pm on weekdays.
Please note:
1) If you wish to run for the top five positions (President, External Vice Presidents, Internal Vice Presidents, Honorary Secretary, Honorary Treasurer) you must be an ORDINARY MEMBER of UNIBUDS (i.e. you must be a UNSW student)
2) We will not open our membership registration on the day Annual General Meeting (AGM) is held. If you wish to register for membership please do so prior to the AGM date (or after the AGM date)
Please click here for the document containing list of available positions and portfolio duties.
Law 163
Saturday, 6th October 2018
2.00pm - 5.00pm
Jay Sie - 0426 810 489
Katie - 0451 304 017
unibuds@gmail.com
Meditation Workshop - Walking Meditation
UNIBUDS Meditation workshop
Grahame White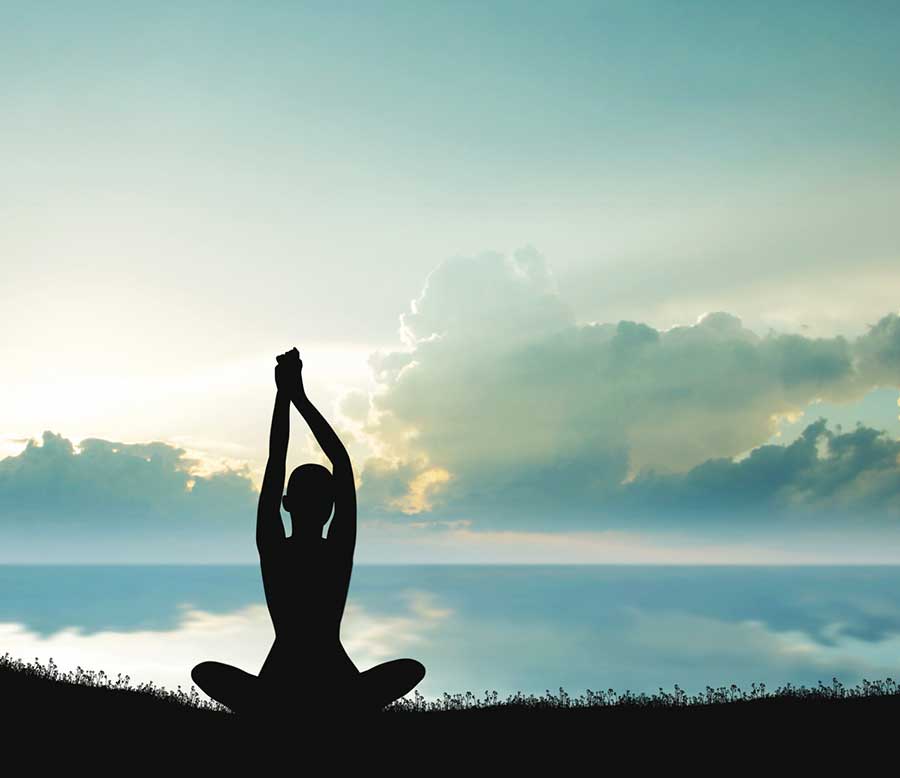 How is everyone feeling this semester? Mid semester break is coming soon, and we know that everyone is feeling tense because of the mid semester exams. Thus, UNIBUDS will be organizing an interesting meditation workshop to help you ease your mind.
This workshop will be focusing onWalking Meditation which is a little different from the normal sitting meditation! The idea of walking meditation is to be aware while walking and to use the natural movement of walking to cultivate mindfulness and wakeful presence. If you are a type of person who has a tendency to easily fall asleep while doing sitting meditation, walking meditation will be a suitable alternative for you! The workshop consists of introduction to Walking Meditation, guided meditations in intervals, Q&A sessions to answer your questions. Come and join us for a fruitful Saturday!
Speaker Profile:
Grahame White has been involved in Buddhist meditation practice for over 40 years. He began his study in England in 1969 before being ordained as a Buddhist monk for one year in BodhGaya, India in 1971. He took a primary role in the establishment of Vipassana meditation in the tradition of MahasiSayadaw in Australia and co-founded the Blue Mountains Insight Meditation Center outside Sydney. Now, Grahame leads introductory and day long courses in Sydney and regularly teaches longer intensive retreats in the US. He has also helped pioneer a workshop format that enhances the transfer of mindfulness from the formal sitting practice into daily life. Grahame returns to Myanmar (Burma) each year in order to deepen his practice and study of the Buddha's teachings and at times assist in the teaching of Vipassana retreats for foreigners. Grahame teaches a classical tradition of insight meditation with a relaxed, accessible style.
| | |
| --- | --- |
| | Squarehouse 114, UNSW |
| | Saturday, 22nd September 2018 |
| | 10.00am - 1.00pm |
| | Free |
| | Mei Yan Tang - 0411 315 603 | meditation.unibuds@gmail.com |
Taronga Zoo
UNIBUDS Activity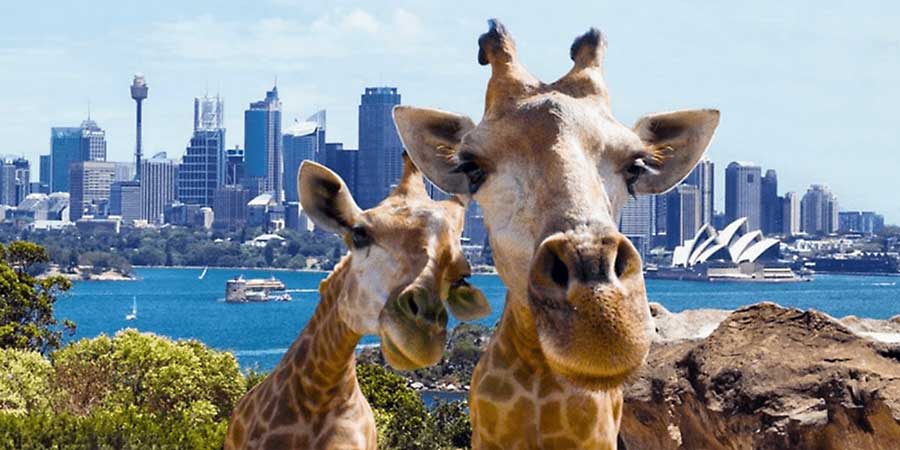 Roaring for some excitement in the mid-semester break? Well, prepare to be a-moose-d because UNIBUDS is visiting Taronga Zoo for the first time and YOU are invited! Ever seen a greater bilby, a regent honeyeater or a bongo? (Don't worry, we haven't either - all the more reason to come and discover > 4000 animals from over 350 different species with us). Complete with keeper talks and shows, we promise that it will be otter-ly amazing! 😊Feel free to bring your friends and family along – no koala-fications necessary. What are you waiting for? Sign up here asap – we'd be lion if we said you wouldn't be missing out otherwise :p
Meeting information:
1) 8.45am at Chatime bus stop near UNSW or
2) 10.00am at Taronga Zoo entrance
| | |
| --- | --- |
| | Destination: Taronga Zoo |
| | Sunday, 23rd September 2018 |
| | 10.00am - 4.30pm |
| | $33.30 concession (with valid student card) / $42.30 adult |
| | Katie - 0451 304 017 | activities.unibuds@gmail.com |
四無量心與四摄法
The Four Immeasurables and the Four Embracing Virtues
UNIBUDS WEEKLY Chinese Dhamma Talk
能融法师 Venerable Neng Rong
Speaker's Profile:
Venerable Neng Rong is the current Buddhist Chaplain at UNSW and Abbess of Hwa Tsang Monastery, which is the monastery founded by UNIBUDS Patron Venerable Tsang Hui. Venerable Neng Rong has earned her Masters in Educational Administration at UNSW in 1993 and her Masters of Arts (Buddhist Studies) from the Taiwan Chung Hwa Institute of Buddhist Studies in 1999. Venerable has done extensive work in the teaching of scripture classes for both primary and high school students. She is also involved in teaching Buddhism to university student groups from UNSW, Sydney University, Macquarie University and University of Technology Sydney. Venerable helps with providing support, advice, and counseling for the university Buddhist communities and members of the university community in general. She hopes to promote religious understanding, peace and spirituality on campus.
| | |
| --- | --- |
| | Squarehouse 205 |
| | Thursday, 20th September 2018 |
| | 6.15pm - 8.00pm |
| | Jay Sie - 0420 210 489 | cdt.unibuds@gmail.com |
What the Buddha taught about impermanence (Anicca), Not-self (Anatta) and Unsatisfactoriness/ Suffering (Dukkha)
UNIBUDS WEEKLY English Dhamma Talk
Venerable Chao Khun Samai
Speaker's Profile:
Venerable Chao Khun Samai has been one of UNIBUDS' Patrons since 1981. He has been promoted by the King of Thailand on his birthday in 2010 and is now officially known as ChaoKhun Phra Thepsilaporn. As a young boy, he became a novice in 1957 and had his full ordination in 1963. He has completed his studies in the Dhamma and the Pali language at a young age, secular studies before university and graduated from Mahamakut University in 1972. In 1974, he came to Sydney to look after the Thai Buddhist Mission and became the abbot of the first Buddhist Temple in Stanmore, Sydney for 14 years. After that, he became the abbot of Wat Pa Buddharangsee in Leumeah, where he still resides today. For his good missionary work, he has been given four gradual titles by the King of Thailand and Mahamakut University has awarded him with a PhD Honorary Degree in acknowledging his long service in spreading Buddhism.
| | |
| --- | --- |
| | Room 163, Level 1 of Law Building |
| | Friday, 21st September 2018 |
| | 6.30pm - 8.30pm |
| | Koko - 0452 532 113 | edt.unibuds@gmail.com |
No Sport Session This Week Due to Taronga Zoo activity
UNIBUDS Weekly Activity
Thursday & Friday Afternoon Meditation
UNIBUDS WEEKLY Meditation
What are the benefits of meditation? Meditation helps to relax and settle our minds from our busy daily life. It also allows us to bring awareness to the present moment and to focus on the tasks at hand.
Why not spend a small part of our day to enjoy a little bit of peace and serenity. Take this excellent opportunity to practice, breathe and look within ourselves. For further enquiries, feel free to contact me! Hope to see you there!
| | |
| --- | --- |
| | Unibuds Library, Level 3 of Squarehouse |
| | Thursday & Friday |
| | 2.30pm - 3.00pm |
| | Mei Yan - 0411 315 603 | meditation.unibuds@gmail.com |