Potluck
UNIBUDS Activity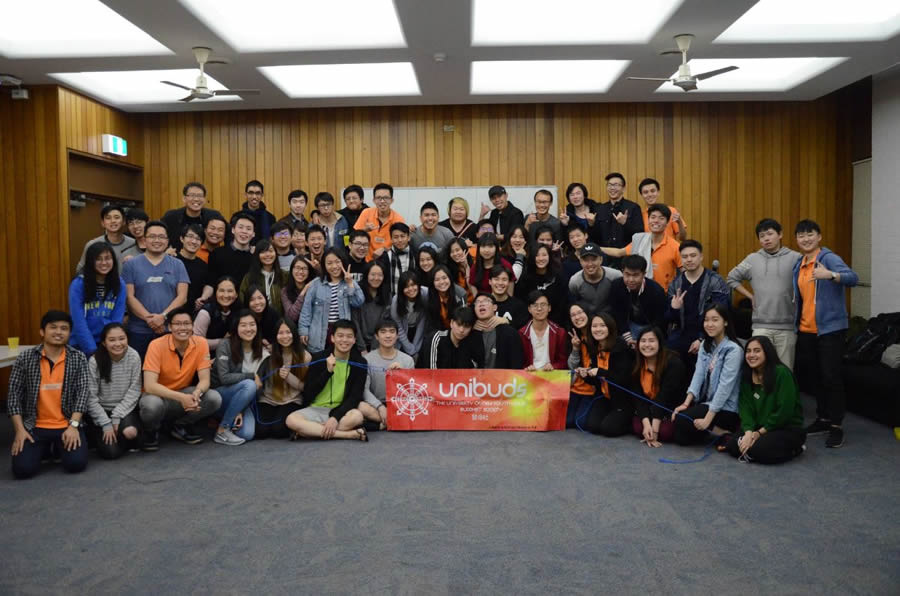 How's the semester going for you? Are you overloaded with work? Feeling stressed? Or simply just nailing everything that's coming your way? One way or another, everyone deserves a break! That's why we're bringing you our first Potluck of the year!
So what is Potluck? Is it a pot? Is it luck? Its neither (maybe pot :p), Potluck is a social event where everyone brings a dish to be shared. This is a great opportunity for everyone to just gather around, make some friends, grab some food and have some fun! Also, for those who love to cook, feel free to do so and bring along your best dishes (note that all dishes must be vegetarian). For those who are a little shy to show off your cooking skills (for now), you're still more than welcome to join us for the night, but we do encourage everyone to bring a pot (well in this case, food), because what is a potluck without pots (food)? Besides food and games, we will also be introducing our upcoming Amazing Race (spoiler alert!). Sounds interesting? Come along to find out more!
As usual, we're aiming to have a variety of food for everyone to enjoy, so do let us know what you are planning to bring and share with everyone. We hope to see all of you there, and bring your friends along too, because the more the merrier!
The Lodge, Level 3 of Squarehouse, UNSW
Saturday, 23th March 2019
6.30am - 9.30pm
A vegetarian dish of your choice and an empty stomach
Eva Chiu - 0466 646 227
Jo Shua - 0410 469 958
activities.unibuds@gmail.com
Amazing Race
UNIBUDS Activity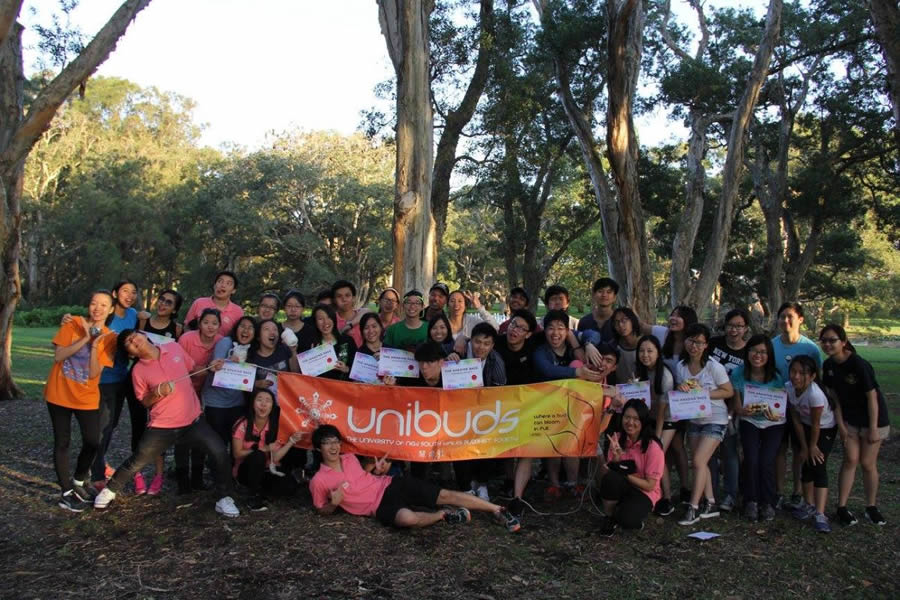 Congratulations on making it through mid-terms! Now, let's give ourselves a break and have some fun! Don't worry, UNIBUDS has planned something fun and exciting for you :) We will be having an AMAZING RACE which is a series of station games in the form of a friendly team competition. Furthermore, embedded within each station are Dhamma messages, which will make the games more interesting and meaningful. We have amazing prizes and lunch is included as well!
This will be a great opportunity for you to relax and have some fun after the stressful mid-terms. If you're keen for some excitement and some insightful learning with a team of energetic and enthusiastic people, don't miss this out! It will definitely be a fruitful weekend packed with sunshine, fun, friends and food!
Spots are limited, so what are you waiting for? Kindly register through the link here!
We will send you a confirmation email to confirm your registration. Lastly, don't forget to save the details below!!!
| | |
| --- | --- |
| | Centennial Park |
| | Saturday, 6th April 2019 |
| | 10.00am - 5.30pm |
| | $5 for Member; $8 for Non-member (LUNCH is included) |
| | Victoria - 0435 675 203 | activities.unibuds@gmail.com |
如何做个好佛教徒?
How can I be a good Buddhist?
UNIBUDS WEEKLY Chinese Dhamma Talk
能融法师 Venerable Neng Rong
Speaker's Profile:
Venerable Neng Rong is the current Buddhist Chaplain at UNSW and Abbess of Hwa Tsang Monastery, which is the monastery founded by UNIBUDS Patron Venerable Tsang Hui. Venerable Neng Rong has earned her Masters in Educational Administration at UNSW in 1993 and her Masters of Arts (Buddhist Studies) from the Taiwan Chung Hwa Institute of Buddhist Studies in 1999. Venerable has done extensive work in the teaching of scripture classes for both primary and high school students. She is also involved in teaching Buddhism to university student groups from UNSW, Sydney University, Macquarie University and University of Technology Sydney. Venerable helps with providing support, advice, and counseling for the university Buddhist communities and members of the university community in general. She hopes to promote religious understanding, peace and spirituality on campus.
| | |
| --- | --- |
| | Squarehouse 114 |
| | Thursday, 21st March 2019 |
| | 6.15pm - 8.00pm |
| | Tus - 0487 708 381 | cdt.unibuds@gmail.com |
The Journey to Peace and Happiness
UNIBUDS WEEKLY English Dhamma Talk
Phra Mana
Speaker's Profile:
Venerable Phra Mana Viriyarampo was born in Thailand and studied medicine before ordaining as a Buddhist monk. In 1988, he travelled to Australia with his teacher and helped to establish Sunnataram Forest Monastery at Bundanoon. In 2000 Phra Mana was appointed Buddhist chaplain at the Sydney Olympic and Paralympic Games. In 2003, he commenced the building of the International Gratitude Pagoda at Bundanoon in memory of his late mother and to honour all parents and the teachings of the Buddha. In 2008, he constructed the first Ashoka Pillar in Australia, as well as the historical Buddhist outdoor Museum and Exhibition at Sunnataram Forest Monastery. Phra Mana's current focus is on Buddhist teaching and meditation retreats. This includes teaching people from all nationalities and cultures and covers all age groups from kindergarten to retirees. Phra Mana is a regular speaker at local schools, universities, and other organizations as well as conducting regular meditation retreats at Bundanoon and overseas.
| | |
| --- | --- |
| | Squarehouse 115 |
| | Friday, 22nd March 2019 |
| | 7.00pm - 9.00pm |
| | Victoria - 0435 675 203 | edt.unibuds@gmail.com |
No Sport Session This Week due to Unfavourable Weather Conditions.
UNIBUDS Weekly Activity
Tuesday & Thursday Afternoon Meditation
UNIBUDS WEEKLY Meditation
What are the benefits of meditation? Meditation helps to relax and settle our minds from our busy daily life. It also allows us to bring awareness to the present moment and to focus on the tasks at hand.
Why not spend a small part of our day to enjoy a little bit of peace and serenity. Take this excellent opportunity to practice, breathe and look within ourselves. For further enquiries, feel free to contact me! Hope to see you there!
Unibuds Library, Level 3 of Squarehouse
Tuesday & Thursday
Tuesday: 12.15pm - 12.45pm
Thursday: 11.15am - 11.45pm
Eva - 0403 273 867 | meditation.unibuds@gmail.com