Archives
Click on below respective years to see the summary of each year's events and activities
2018
2017
2016
2015
2014
2013
2012
2011
2010
2009
---
EVENTS AND ACTIVITIES IN 2019
Amazing Race
UNIBUDS Activity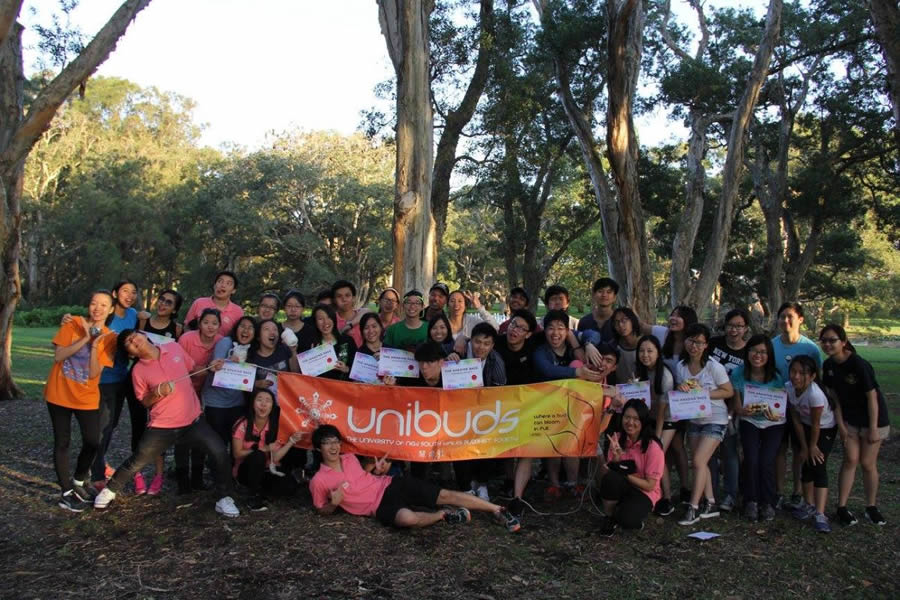 Congratulations on making it through mid-terms! Now, let's give ourselves a break and have some fun! Don't worry, UNIBUDS has planned something fun and exciting for you :) We will be having an AMAZING RACE which is a series of station games in the form of a friendly team competition. Furthermore, embedded within each station are Dhamma messages, which will make the games more interesting and meaningful. We have amazing prizes and lunch is included as well!
This will be a great opportunity for you to relax and have some fun after the stressful mid-terms. If you're keen for some excitement and some insightful learning with a team of energetic and enthusiastic people, don't miss this out! It will definitely be a fruitful weekend packed with sunshine, fun, friends and food!
Spots are limited, so what are you waiting for? Kindly register through the link here!
We will send you a confirmation email to confirm your registration. Lastly, don't forget to save the details below!!!
| | |
| --- | --- |
| | Centennial Park |
| | Saturday, 6th April 2019 |
| | 10.00am - 5.30pm |
| | $5 for Member; $8 for Non-member (LUNCH is included) |
| | Victoria - 0435 675 203 | activities.unibuds@gmail.com |
Potluck
UNIBUDS Activity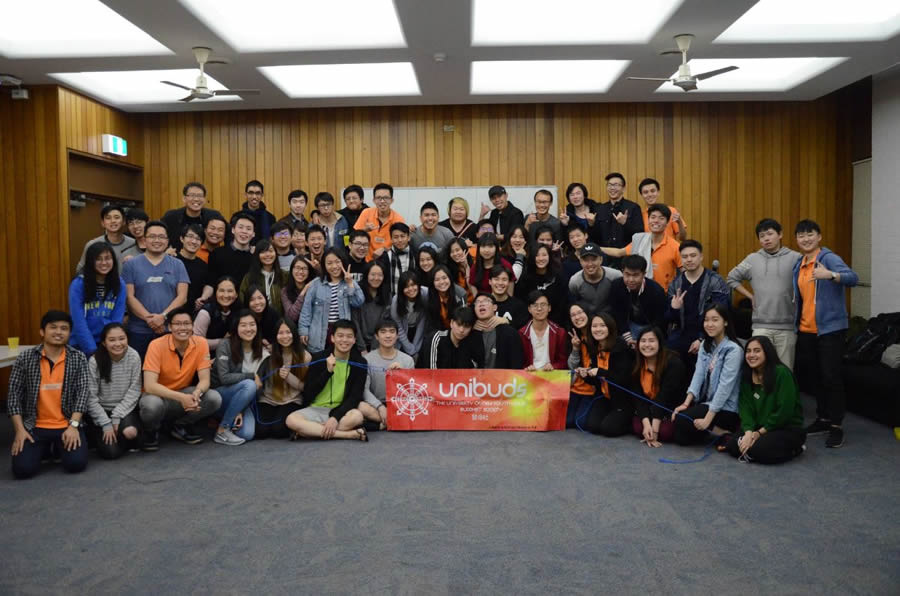 How's the semester going for you? Are you overloaded with work? Feeling stressed? Or simply just nailing everything that's coming your way? One way or another, everyone deserves a break! That's why we're bringing you our first Potluck of the year!
So what is Potluck? Is it a pot? Is it luck? Its neither (maybe pot :p), Potluck is a social event where everyone brings a dish to be shared. This is a great opportunity for everyone to just gather around, make some friends, grab some food and have some fun! Also, for those who love to cook, feel free to do so and bring along your best dishes (note that all dishes must be vegetarian). For those who are a little shy to show off your cooking skills (for now), you're still more than welcome to join us for the night, but we do encourage everyone to bring a pot (well in this case, food), because what is a potluck without pots (food)? Besides food and games, we will also be introducing our upcoming Amazing Race (spoiler alert!). Sounds interesting? Come along to find out more!
As usual, we're aiming to have a variety of food for everyone to enjoy, so do let us know what you are planning to bring and share with everyone. We hope to see all of you there, and bring your friends along too, because the more the merrier!
The Lodge, Level 3 of Squarehouse, UNSW
Saturday, 23th March 2019
6.30am - 9.30pm
A vegetarian dish of your choice and an empty stomach
Eva Chiu - 0466 646 227
Jo Shua - 0410 469 958
activities.unibuds@gmail.com
Rock Climbing
UNIBUDS ACTIVITY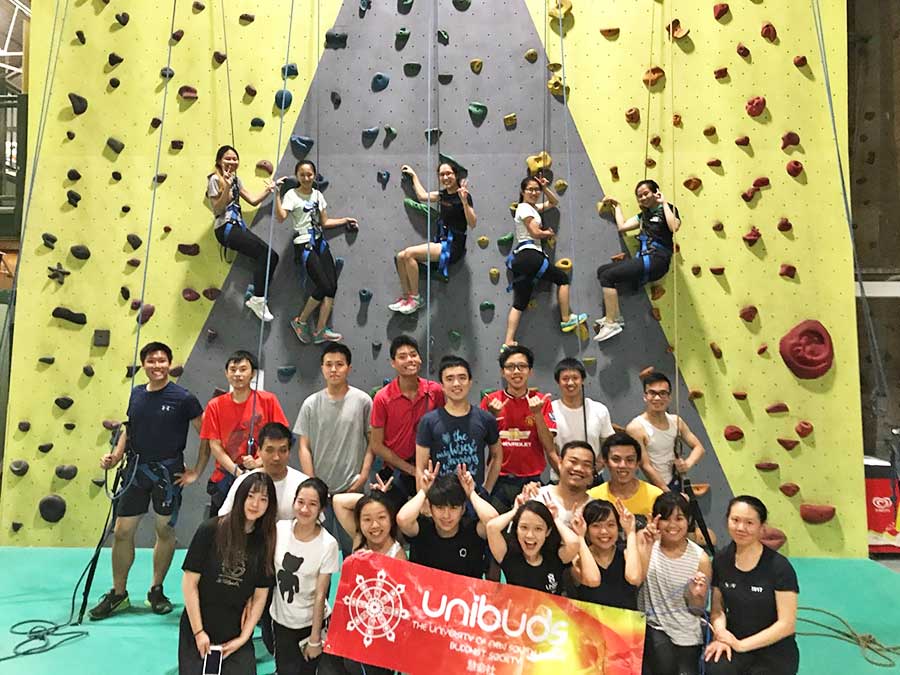 Hey everyone! It's the beginning of the year after a long summer break and we are sure that most of you are feeling sluggish and dull to kick start university or work (unless you are just one of those rare people who are just super on top of things! :P) But regardless, UNIBUDS has something planned just for you. We will be having our very first activity of the year, rock climbing at St Peters Indoor Climbing Gym on the 10th March from 1.00pm - 6.00pm.
If you're someone who likes physical activities that require wide ranges of motion or someone who likes to challenge yourself and wants to train your mind as well as your body, this is a GOLDEN opportunity waiting for you. It is perfectly planned on a Sunday for you to have some sweat out time and relax from a stressful week. You will definitely experience being physically tougher and mentally charged by the end of the event. Most important, you will be surrounded by a bunch of enthusiastic people, so don't miss this out and hope to see you there! :)
What to wear: running shoes, sports clothing (no skirts, dresses or thongs)
Sign up here if you are interested!
Venue: St Peter's Indoor Climbing Gym
Meeting Location:
Anzac Parade @ Barker St at 1.00pm
Central Station (Eddy Avenue) at 1.40pm
St Peter Indoor Climbing Gym at 2.00pm
Sunday, 10th March 2019
1.00pm - 6.00pm
$18 per person (inc harness hire)
Elizabeth - 0416 953 482 | activiies.unibuds@gmail.com
Meditation Workshop - Mindfulness with Breathing
UNIBUDS Meditation workshop
Venerable Sunim Bom Hyon
Hello everyone! It's a new university term – hope you are all feeling pumped. Whether you're feeling fresh for a new start or feeling the pressure of university already, this workshop will help you calm your mind and retain more focus in everyday life.
We are inviting an experienced meditation practitioner to help us conduct a "Mindfulness with Breathing" workshop. Mindfulness with Breathing utilises the rhythm of our breath to help us be more mindful of our everyday lives and appreciate the present moment. By being aware of ourselves, we can also live up to our values and work towards achieving our goals in life. This is an introductory meditation session and is suitable for everyone, regardless of whether you are a beginner to meditation or experienced meditator. Hope to see you all there!
Please kindly RSVP so that we can confirm the number of attendees and cater for all.
Speaker Profile:
Venerable Bom Hyon Sunim was first ordained in the Theravada Forest tradition in the 90's and later took bhikkhuni precepts in the Korean Seon (Zen) tradition in 2000. Returning to Australia in 2009, she managed the prison chaplaincy project for the Buddhist Council of Victoria and subsequently established the Buddhist Spiritual Healthcare project. In 2013, Sunim was invited to represent the Buddhist community on the newly-forming Multifaith Religious Advisory Committee to the Australian Defence Forces; she continues to serve in this role.
Sunim was also the resident bhikkhuni at the Bodhi Ahm Buddhist Meditation Centre in Melbourne, offering regular teachings and retreats until the property was sold in 2016.
In Jan 2017, Sunim took up residence at the Jongbopsa Korean Temple in Sydney. She serves as a Chaplain at Western Sydney University and offers teachings at Buddhist and interfaith centres in Sydney and Melbourne.
| | |
| --- | --- |
| | Squarehouse 115, UNSW |
| | Saturday, 9th March 2019 |
| | 10.00am - 1.00pm |
| | Free |
| | Eva Chiu - 0466 646 227 | meditation.unibuds@gmail.com |
O-PICNIC
UNIBUDS Annual Activity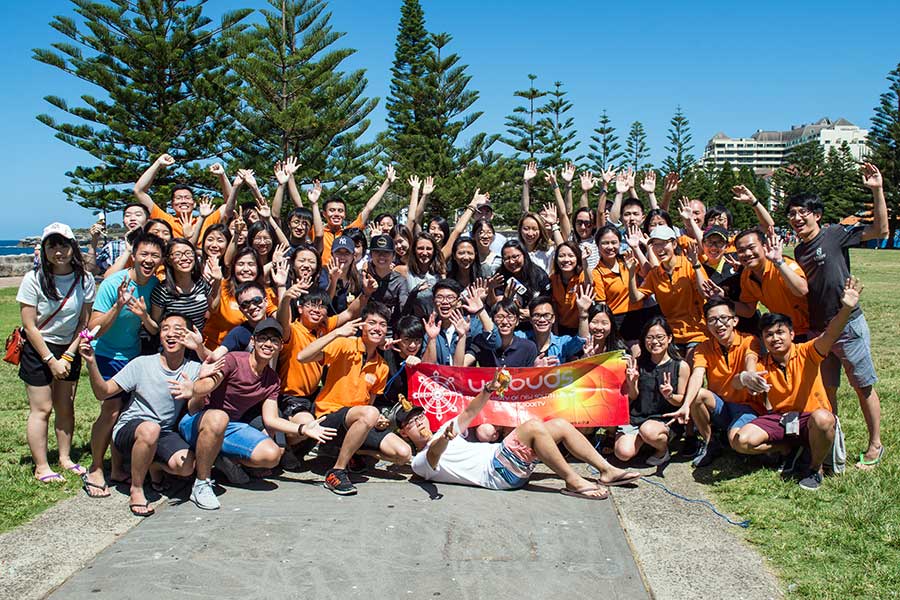 t's the start of a new semester and we hope everyone had a great break and is ready for all the grand events coming up this year! If you are new to uni and don't know many people, and would like to meet some new friends over a delicious spread of free food, our first social event of the year, O-Picnic is just for you!!!
This is a great opportunity for you to experience how it feels to be part of UNIBUDS, and more importantly to just relax and have some fun after a tedious week at uni. Let's hope for lots of sunshine because it will be packed with friends, food and fun!!!!
So, what are you waiting for? Save the details below and see you all on the 23rd!
Event Venue: Coogee Beach (BBQ pit opposite McDonalds)**
Saturday, 23rd February 2019
Event time: 10.30am - 2.00pm
Meeting time: 10.00am at UNSW Main Walkway or 10.30am at Coogee Beach
Just your OPAL Card! Food & entertainment are provided!
Koko - 0452 321 113
Victoria - 0435 675 203 br> activities.unibuds@gmail.com
Introductory Meditation Workshop
UNIBUDS Meditation workshop
John Barclay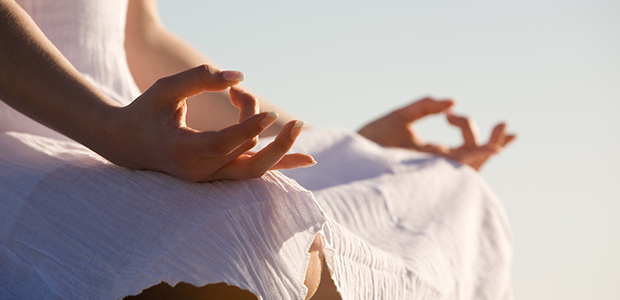 Ever wondered what meditation is all about? Want to give it a go but not quite sure how to go about it? Well, come and find out more in our introductory meditation workshop! Guided by an experienced facilitator, this workshop is suitable for all who are interested in meditation, regardless of whether you are a beginner or experienced meditator. This workshop will include a short talk on meditation, guided meditation sessions and Q&A sessions, and is completely free of charge. Hope to see you there! Thank you!
Speaker Profile:
John Barclay is a disciple of Ven. Thich Nhat Hanh, a Vietnamese Zen Master. He has been practising Buddhism more than ten years. He has also gone to Plum Village for several times and been teaching meditation in the Buddhist Library for more than 5 years.
| | |
| --- | --- |
| | Blockhouse G16, UNSW |
| | Wednesday, 13th February 2019 |
| | 12.00pm - 1.00pm |
| | Free |
| | Eva Chiu - 0403 273 867 | meditation.unibuds@gmail.com |
O-Week Stall
UNIBUDS BI-Annual Activity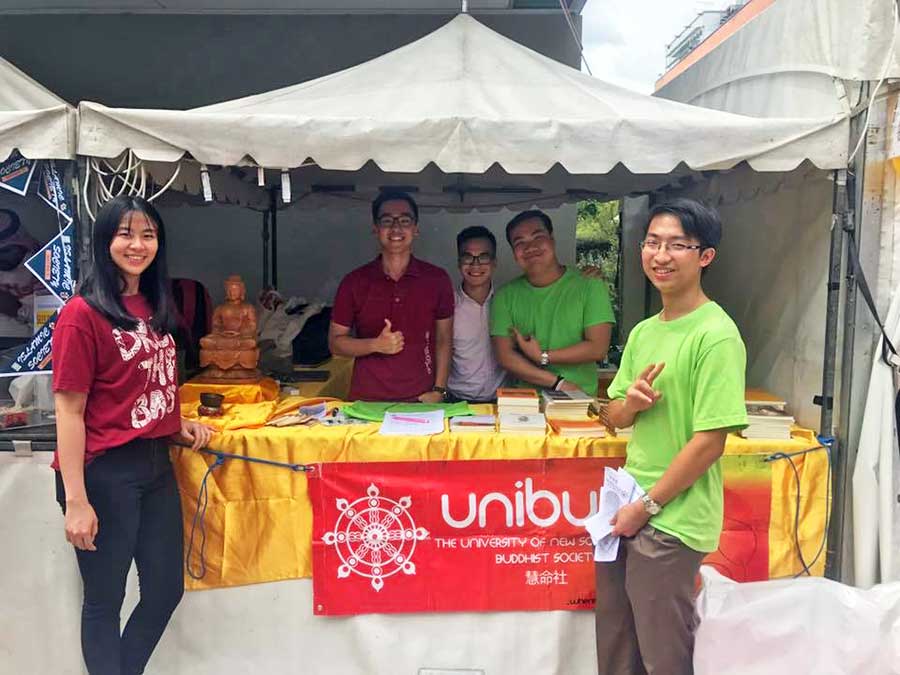 Are you excited for uni? Can't wait to to explore UNSW in 2019? Hold your horses as UNIBUDS is bringing the hype back to you! Be it finding your path for the very first time or discovering new opportunities such as making friends, or participating in engaging activities and learning more about the teachings of the Buddha, everything you want to know about UNIBUDS will be made known to you in person next week!
Come drop by our O-Week stall, our enthusiastic team is excited to meet everyone of you. This is a great chance to become part of our UNIBUDS family and to check out what we have to offer and our activities throughout the year! Also, don't forget to pick up the limited edition gifts we prepared specially for you, and sign up or renew your existing membership, as they only last for one year! So what are you waiting for? Do bring your friends along and come find us at info desk from 10.00am to 4.00pm. See you there!
Week 0: In front of Robert Webster (G14)
Week 1: In front of Main Library
Week 0: 11th February - 15th February 2019
Week 1: 18th February - 22nd February 2019
10.00am - 4.00pm
Peter - 0401 793 520
Tus - 0487 708 381
Gwen - 0413 240 390
activities.unibuds@gmail.com
For those who want to know more about our society, don't hesitate to contact us! Hope to see you there!
All UNIBUDS activities are open to both members and non-members
2019 Calender of Events
Date
Events & Activities
13/02
Introductory Meditaton Workshop
23/02
Orientation Picnic
09/03
Meditation Workshop 1
23/03
Potluck 1
06/04
Amazing Race
13/04
Scripture Study Workshop 1
18/05
Vesak Day
24-26/05
Autumn Retreat
08/06
Meditation Workshop 2
22/06
Cook of the Year
13/07
Scripture Study Workshop 2
20/07
Potluck 2
10/08
Meditation Workshop 3
22/09
Scripture Study Workshop 3
05/10
Bodhi Nite
19/10
Potluck 3
16/11
Annual General Meeting
13-15/12
Summer Retreat
2019 Meditation Workshops
For all meditation enquiries, please contact our Meditation Coordinator:
meditation.unibuds@gmail.com
Date
Topic
9/03
Mindfulness with Breathing Meditation
By: Venerable Sunim Bom Hyon
08/06
Loving-Kindness Meditation
10/08
Walking Meditation
23/11
Vipassana Meditation