EVENTS AND ACTIVITIES IN 2021
Extraordinary General Meeting
UNIBUDS Event
We would like to hereby invite you to UNIBUDS' 41st Extraordinary General Meeting (EGM) where we will be filling the Honorary Treasurer position.
We hereby invite you to this meaningful event where you can showcase your support to the candidates, exercise your voting rights, as well as having the chance to join as a member of the executive committee! Come and join us and we hope to see you there!
Please click here for the document containing a list of available positions and portfolio duties.
(Note that only the Honorary Treasurer position will be open)
If you wish to put in a nomination, please text UNIBUDS or contact any of our EXCOs for the details and nomination form.
Please note:
- If you wish to run for the Honorary Treasurer position, you must be an ORDINARY MEMBER of UNIBUDS (i.e you must be a UNSW student)
- The nomination form should be submitted at least 2 days before the EGM.
Please do not hesitate to contact us if you have any queries, and we hope to see you there!
Law Building 203, UNSW
Saturday, 10th April 2021
11.30am - 2.30pm
Hong Xuen - 0481 248 276
Jay Sie - 0426 810 489
Amazing Race
UNIBUDS Activity

2021 UNIBUDS Amazing Race Promo Video

2019 UNIBUDS Amazing Race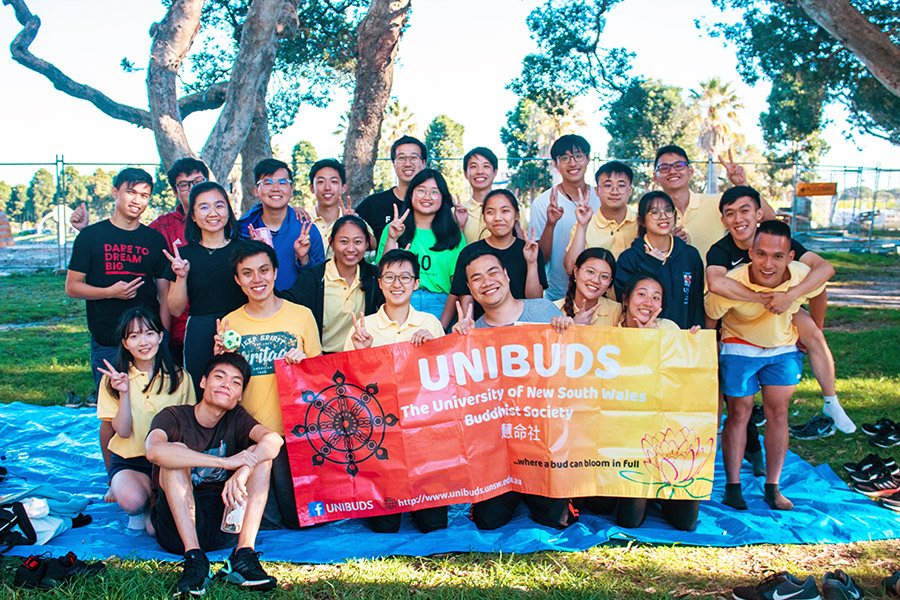 Introducing UNIBUDS' biggest event of term 1...READY, SET, GO!
AMAZING RACE 2021: THE LIFE STORY OF THE BUDDHA
Grab your friends and challenge them to solve puzzles🧩 and games🎲 embedded with Dhamma messages (the Buddha's teachings)! Teams will use their logic, teamwork and specific landmarks around them to win fantastic prizes!
Don't miss out on this superb opportunity to learn Buddhism in a whole new and interesting way! Did someone say delish vegetarian food and great company? YESSS!!
>>> LIMITED SPOTS AVAILABLE! Register Here!!! <<<
Venue: Centennial Park
Meeting Point: To-be-confirmed
Saturday, 3rd April 2021
10.00am - 5.30pm
$5 per person
CJ - 0432 961 238
Binh -0452 505 290
Potluck 1
UNIBUDS Social Activity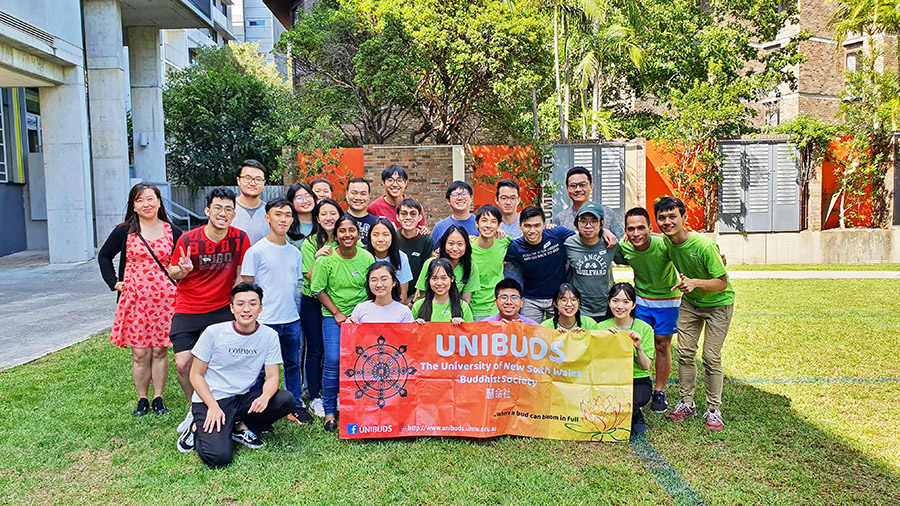 How has uni been going for you so far? Feeling stressed from the workload? Or are you on top of your game? Either way, you deserve a break, which is why we're bringing you our very first Potluck of the year!
A potluck is a social event that involves connecting with friends both new and old, whilst enjoying the dishes we each bring and share. So those who love to cook or bake, feel free to bring a dish along (please note that it must be a vegetarian dish). If you are bringing a dish, please let us know what you're bringing so that we can make sure we have a variety of different foods. Those who are shy to show off their cooking skills are still very welcome to join us. So come along, bring your friends, and revel with us in a feast and some fun games!
Sign up for the trip with this link now!
Alumni Lawn
Sunday, 27th March 2021
10.30am - 2.30pm
FREE
Tharushi - 0484 597 054
Daryl - 0426 495 889
activities.unibuds@gmail.com
Hiking at Blue Mountains
UNIBUDS Social Activity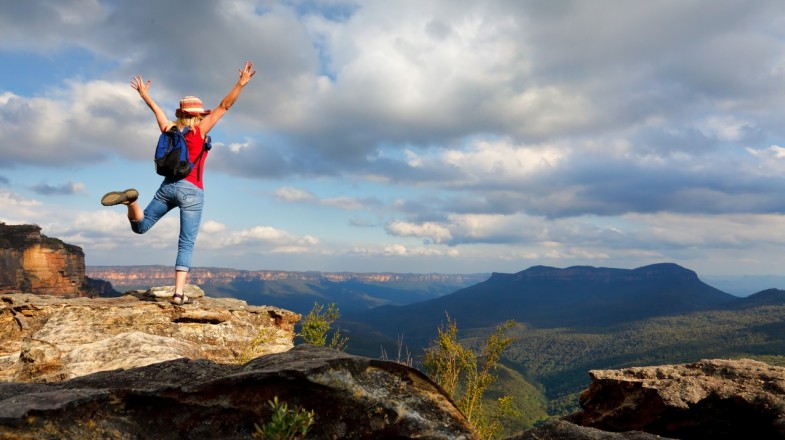 Have you been to Blue Mountains before? If the answer is no, you should come with us, enjoy the scenery out in the woods while having a fun time with our lovely Excos. If the answer is yes, what's a good trip without great people? Come and join us to have a short hide out from the hectic life just before uni gets busy! We will go on the Katoomba walking circuit, have a chance to take pictures with the famous three sisters on the way and finally reach the top of the three sisters! The hike is suitable for all people, from amateurs to regular hikers. So what are you waiting for?
Sign up for the trip with this link now!
Event Location: Blue Mountain

Meeting Location: Central Station
Sunday, 14th March 2021
Event time: 8.24am - 6.20pm
There are no fees other than travel and food expenses. As there is a $8.05 travel cap applied to Opal Cards on Sunday, you are highly recommended to bring an Opal Card instead of using other methods of payment.
Jay Sie - 0426 810 489
activities.unibuds@gmail.com
Scripture Study Workshop 1
UNIBUDS Activity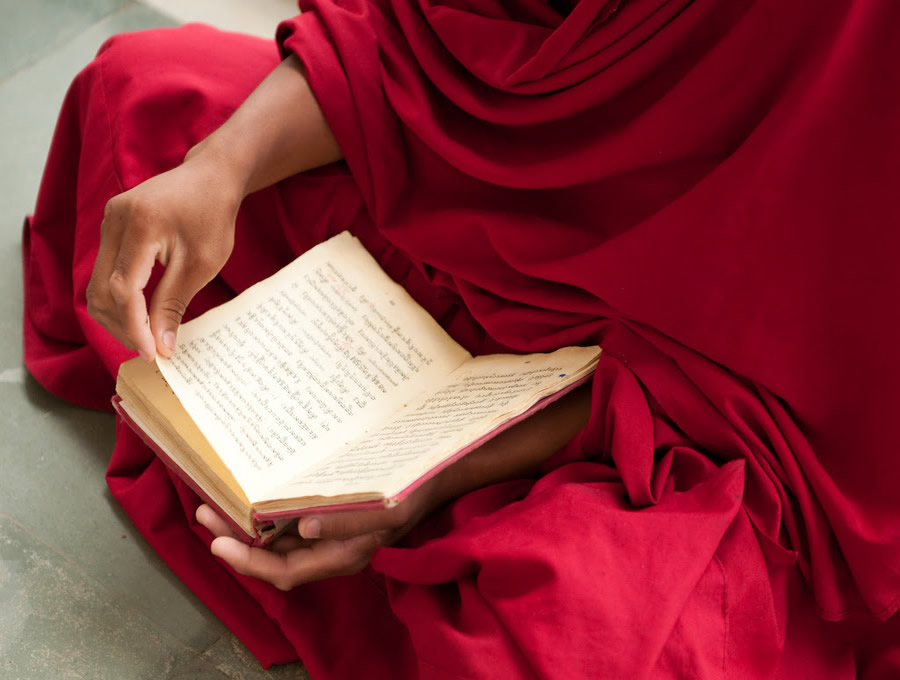 "Our minds will be unaffected and we will say no evil words. We will remain sympathetic, with a mind of good will, and with no inner hate."
- Kakacupama Sutta MN 21

Have you been missing out the weekly Dhamma talks as midterms and deadlines are approaching? Fret not! Our first Scripture Study Workshop of the year is here! So if you are looking for a chance to learn more about Buddhism or have any Dhamma questions – come join us for a fun and friendly Dhamma discussion session!

Wondering what Scripture Study is?

The Buddha advised us to "not give up your authority and follow blindly the will of others" and instead "believe it only if you have explored it in your own heart, mind and body and found it to be true. Work out your own path, through diligence." At Scripture Study, we will discuss the teachings of the Buddha and his noble disciples from some of the earliest Buddhist records.

As UNIBUDS is hosting in-person events this term, maybe you'd like to take up the initiative to learn the teachings of the Buddha. Occasionally, you may have felt uncertain about some Buddhist quotes or teachings and wonder to yourself: "What is true Buddhism?" or "What are the correct teachings?" Or perhaps you are looking for friends with the same interest to learn Buddhism with? Whatever your reason may be, come along with the UNIBUDS family to explore Buddhism in a fun and interactive way.

What will we be doing?

Here's a brief schedule for how this Scripture Study Workshop will be run:

A small introduction to Scripture Study Workshop.
Small group discussion of the Suttas, led by our friendly and insightful facilitator(s).
Group presentations of the Suttas – each group gets a chance to share what they have learned and any interesting points that have come across.
For many of us (including myself), Scripture Study is a new experience as we explore another approach to study Buddhism! Please don't hesitate to contact us if you have any concerns. Feel free to drag your friends along as we'd love to meet new buddies! Anyone new to Buddhism is always welcome.
Theme
Our theme for this coming Workshop is "Cultivating Good Merits" as we explore the different ways to practice and spread loving-kindness.
Disclaimer :
Like all UNIBUDS activities, Scripture Study is not associated with sectarian division. UNIBUDS welcomes participants from all backgrounds to discuss and learn about Buddhism in an open and welcoming environment.
Registration link here!!! <---
| | |
| --- | --- |
| | Law 203, UNSW |
| | Saturday, 13th March 2021 |
| | 10.00am - 1.00pm |
| | Free |
| | Alison - 0414 343 591 | activities.unibuds@gmail.com |
Meditation Workshop 1
UNIBUDS Meditation workshop
JIM TEOH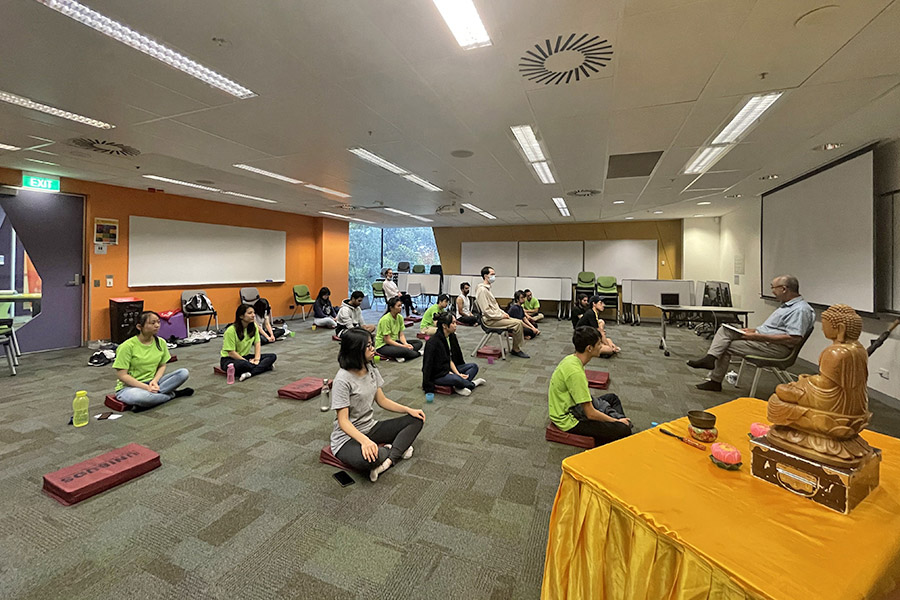 Hope you all are coping well with the start of the new term. It can get kind of overwhelming and restless at times, but don't fret because meditation is here to help clear and ease your mind. We're excited to have our first meditation workshop of the year and would love to have you join us!
The topic for this workshop is Loving Kindness Meditation and will be guided by our speaker Jim Teoh. This simple practice in conjunction with the teachings of Buddhism is also used by psychology experts to help improve one's wellbeing. You will also have the opportunity to clarify any confusions you may have about meditation.
Come join us for an informative, interactive and fun workshop! Looking forward to seeing you there!
Law Building 203, UNSW

LIVE STREAMING - LINK HERE
Wednesday, 27th February 2021
11.00am - 1.00pm
Free
Amanda - 0413 535 988 | meditation.unibuds@gmail.com
O-PICNIC
UNIBUDS Annual Activity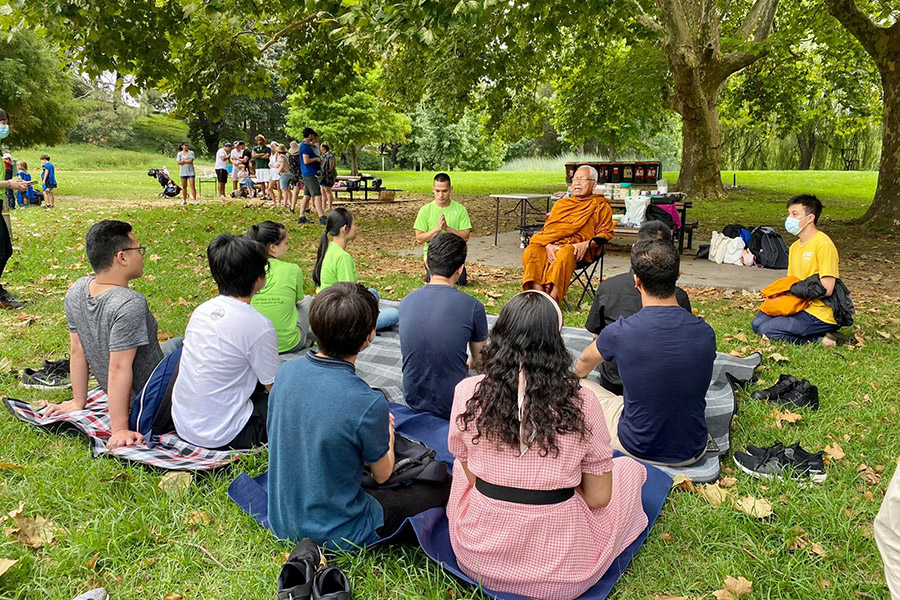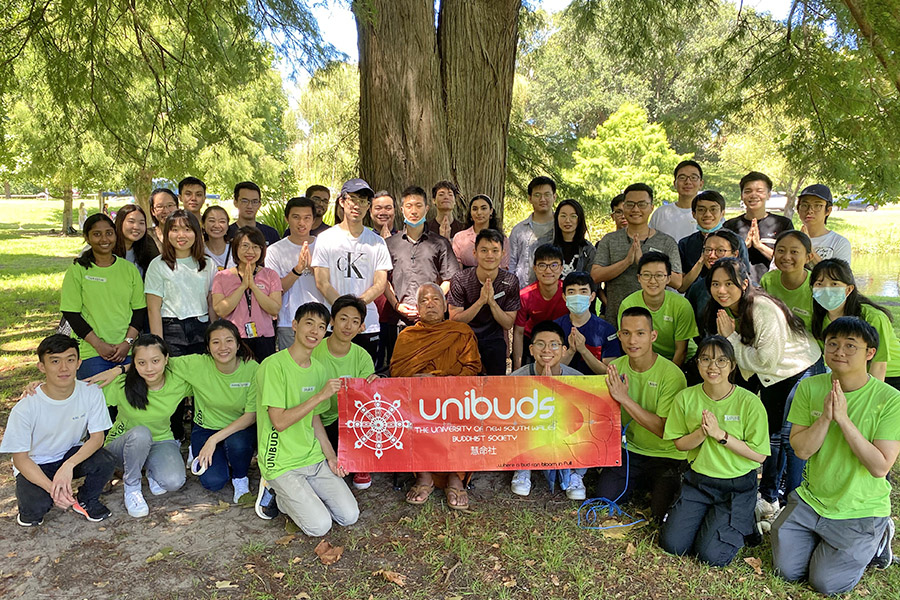 If you answered yes to any of the above, then come along to our first event of the year, O-Picnic!
There will be plenty of O-so-delicious homemade dishes for you to fill up on after spending the day playing games and chatting with your fellow Unibuddies. This is the perfect opportunity for all our members to get to know each other in a relaxed environment where the only expectation is that you have fun.
Especially if you are a first year or new to UNIBUDS, this event is perfect for you to make great friends and to experience what we are all about.
So what are you waiting for? Fill in your forms quick cause the first 10 people to sign up will get a FREE high-five from our precious president, Danny!
Event Location: Centennial Park (exact location TBC)

Meeting Location 1: UNSW Main Walkway @ 10.00am
Meeting Location 2: Centennial Park @ 10.30am
Saturday, 20 February 2021
Event time: 10.30am - 1.30pm
Just your OPAL Card! Food & entertainment are provided!
Sarah - 0432 967 217
Binh - 0452 505 290)
activities.unibuds@gmail.com
Introductory Meditation Workshop
UNIBUDS Meditation workshop
Venerable Neng Rong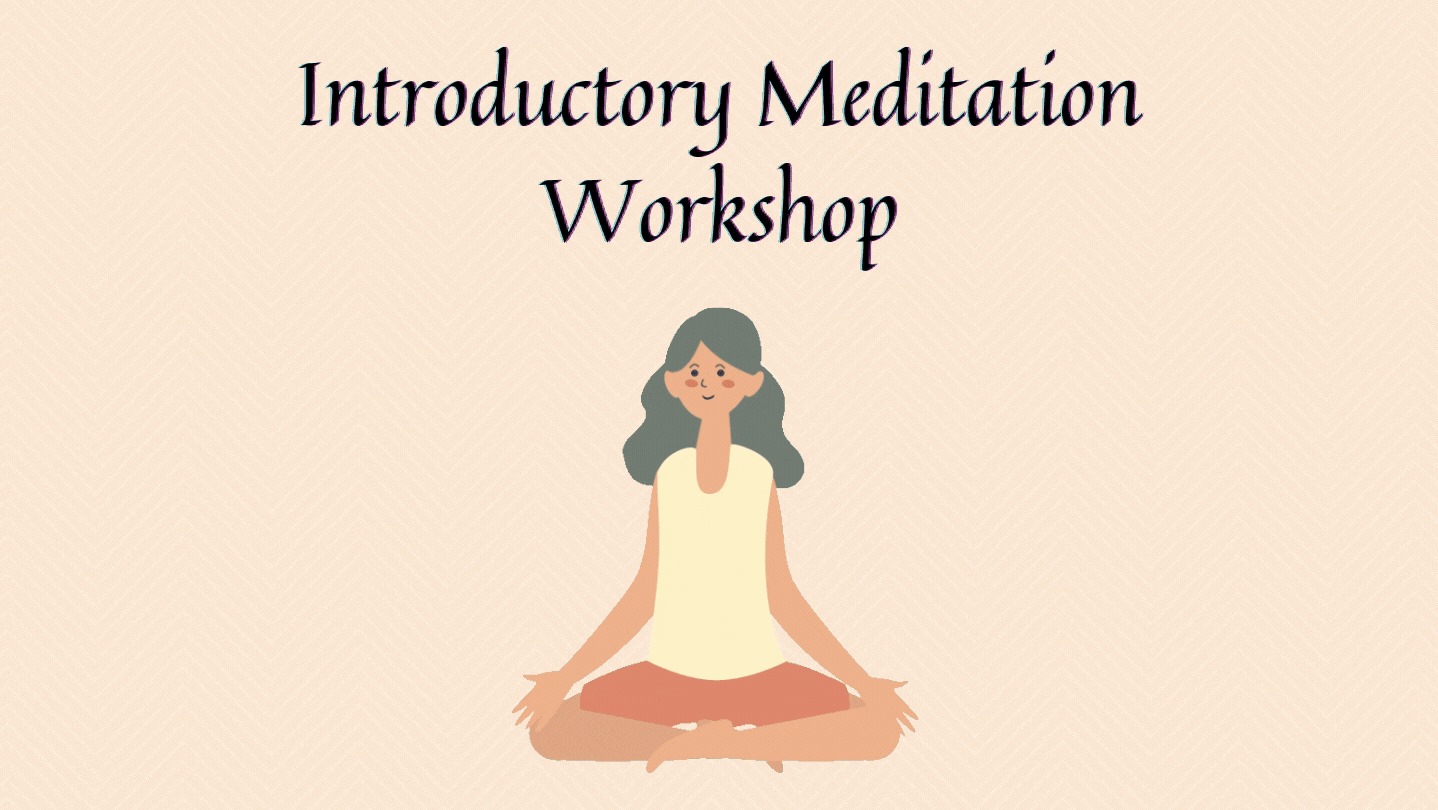 To help kick start a great semester and year, you are cordially invited to the O-Week meditation workshop— Introduction to Meditation!
Some topics we will explore include Loving Kindness Meditation and Mindful Breathing. Come and discover the Buddhist approach to meditation and be fascinated by the calming and peaceful effects it does to the body and mind. With the guidance of an experienced meditation facilitator, you will learn how to use simple meditation techniques to control your thoughts and concentrate your mind on the present moment.
This introductory workshop is suitable for everyone, with or without previous meditation experience. Come as you are and be prepared to enjoy the benefits of Buddhist meditation.
| | |
| --- | --- |
| | Law Building 203, UNSW |
| | Wednesday, 10th February 2021 |
| | 1.00pm - 2.00pm |
| | Free |
| | Amanda - 0413 535 988 | meditation.unibuds@gmail.com |
O-Week Stall
UNIBUDS BI-Annual Activity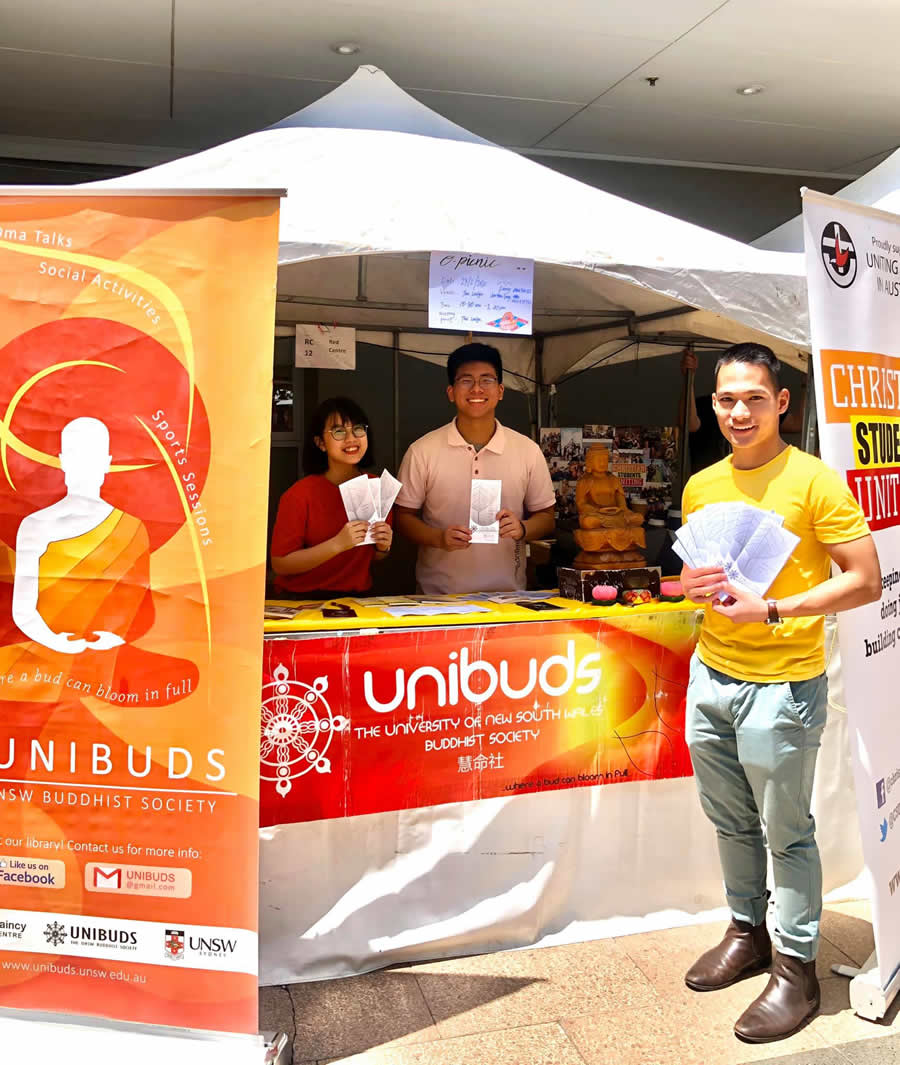 Welcome back to UNSW! Wooo! Hope you have enjoyed your holiday in the past 2 months and are ready to begin an awesome year ahead!
O-Week is coming soon so don't forget to check out our O-week stall to meet our friendly and enthusiastic team! Don't be shy, we would like you to join our UNIBUDS family. But what if you are still in overseas and could not meet us and sign up? Don't worry cause we will be doing an online Buddy Program which you could meet new friends and our team there! Furthermore, you would also work together to complete a variety of weekly activities together
Click here to sign up for the Buddy Program!
Also, did we forget to mention that we will be giving out limited-edition welcome gifts to our members? So what are you waiting for? Come on over and say hi!
O-Week - Mon : Quadrangle
O-Week - Tue : Blockhouse G15
O-Week - Wed : Law Building 203
O-Week - Thu & Fri : Blockhouse G15

Week 1: Outside Main Library
O-Week: Monday, 8th February 2021 - Friday, 12th February 2021
Week 1: Monday, 15th February 2021 - Friday, 19th February 2021
10.00am - 4.00pm
Hong Xuen - 0481 248 276
Alison - 0414 343 591
Aaron - 0406 634 528
For those who want to know more about our society, don't hesitate to contact us! Hope to see you there!