UNIBUDS Library
Opening hours:
Monday - Friday
12.00pm - 2.00pm
Person in-charge:
Ming Li Thang - mingli_96@hotmail.com
For any information, enquries, and suggestion on UNIBUDS Library, please contact Ming Li.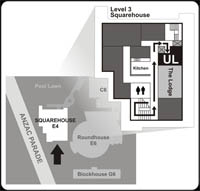 38th Executive Committee [2017-2018]
Who is who?
President's Message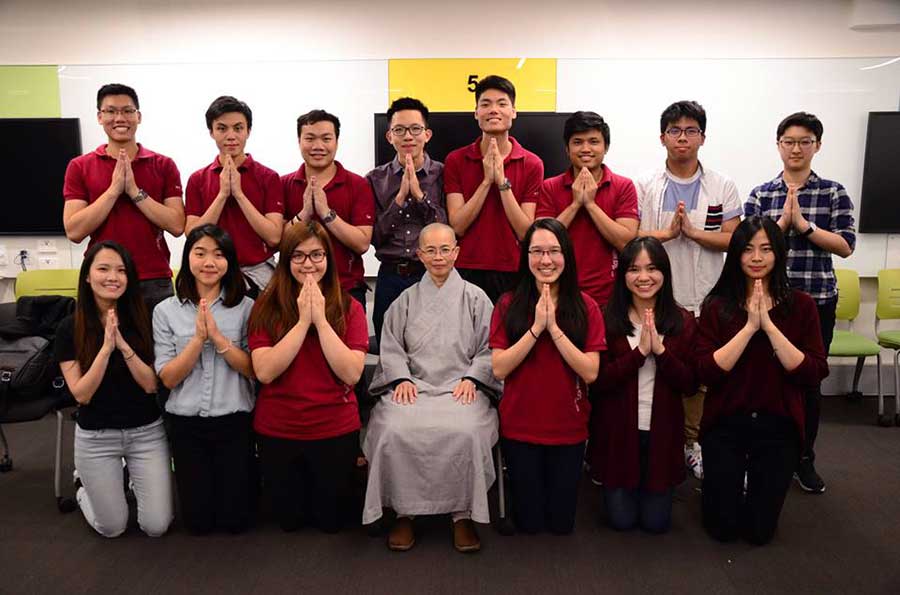 I hope this email finds you well. My name is Fu Xiu and it is an honour to be able to serve as the 38th President of UNIBUDS. I am currently a 3rd year Software Engineering/Commerce student at UNSW. This is my third term joining part of UNIBUDS Executive Committee. I started encountering Buddhism at a young age and in fact, my mother and sister were past presidents of UNIBUDS.
UNIBUDS is unequivocally a special place. It is a place where people come to learn and practise the Dhamma, where people gather and develop spiritual friendships, and where people grow in a warm and friendly atmosphere. It has drawn upon various causes and conditions for it to prosper to the state it is in now. For all of us here, it is truly fortunate for us to be able to be a part of this society today.
As such, we really appreciate everyone who has supported UNIBUDS in every way possible in the last 37 years. I am thankful to our Patrons, Venerable Tsang Hui and Chao Khun Samai, as well as our Buddhist Chaplain, Venerable Neng Rong, for guiding UNIBUDS in the right direction. I would also like to thank all past Presidents, Executive Committees and Members for the dedication and commitment towards UNIBUDS. It is thanks to all of these efforts that UNIBUDS is able to flourish.
Continuing the efforts of many others, my fellow Executive Committees of the 38th term and I, will strive to continue to meet UNIBUDS objectives. We will continue to establish this wonderful environment for students on campus to learn Buddhism and to let everyone experience the joy of the Dhamma.
I hope to be able to stay in touch with all of you, and perhaps even meet some of you throughout the year! May you all be well and happy.
Sadhu Sadhu Sadhu!
Metta,

Fu Xiu Heng
38th UNIBUDS President
Contact Us
UNIBUDS
Religious Center
Room 311, 3rd floor Squarehouse
Uni of New South Wales
Kensington NSW 2052
Australia
T: 9385 6082
e: unibuds@gmail.com