UNIBUDS Library
Opening hours:
Mon - 10.00am to 3.30pm
Wed - 1.30pm - 3.30pm
Person in-charge:
Felicia Francis - 0473 898 209
For any information, enquries, and suggestion on UNIBUDS Library, please contact Felicia.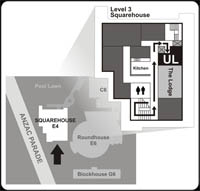 41st Executive Committee [2020-2021]
Who is who?
President's Message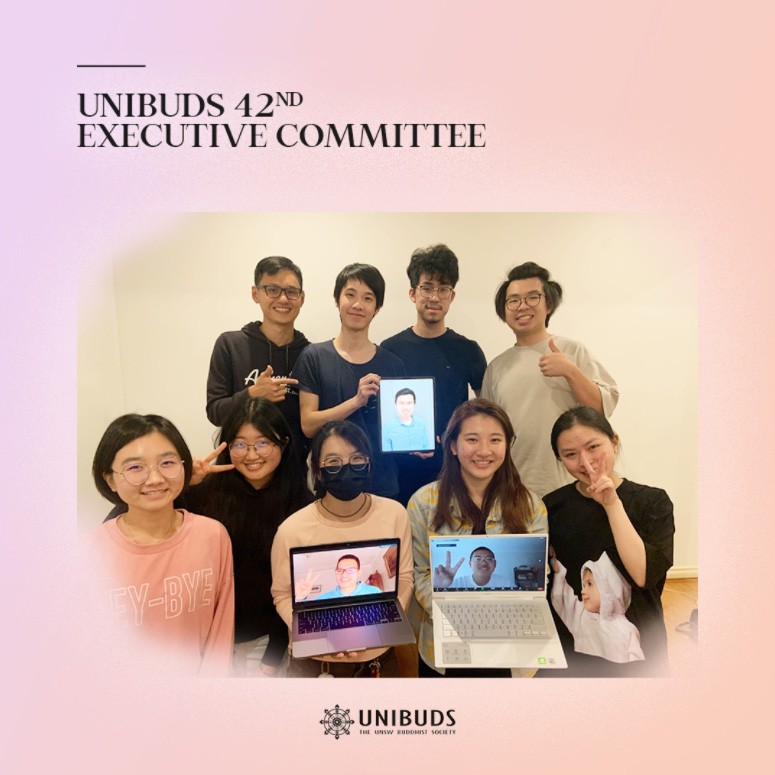 First of all, a big thank you to those who attended the Annual General Meeting on Saturday! It was very heart-warming to see so many familiar faces turning up to support us as the newly elected Excos stepped up.
My name is Hong Xuen and I am extremely honoured and blessed to be able to serve UNIBUDS as the 42nd President. Over the years, UNIBUDS has held a very special position in my heart and has become a second family to me, and I believe many others would have the same feeling as well. UNIBUDS is not just a platform for us to learn the Dhamma, but also a place where we meet many other like-minded people, and bond into one tight-knit family, showing kindness, love and support to each other. Our team will try our best to retain the family feeling that UNIBUDS has been giving to our members and I hope that our team will be able to fill the big shoes our predecessors have left behind over the past 41 years, making sure that UNIBUDS continues to flourish and bloom.
To all our lovely members, I would like to express from the bottom of my heart my gratitude for your continuing support towards our event. UNIBUDS would not be where it is today without each and every single one of you, and we hope you will continue to support our future events!
May everyone be well, peaceful, and happy. Let's continue to walk the path of the Dhamma and walk along the path of enlightenment together.
Sadhu Sadhu Sadhu!
With loving kindness,

Hong Xuen Ooi
42nd UNIBUDS President

PRESIDENT

Hong Xuen Ooi


EXTERNAL VICE PRESIDENT

Jun Wen Tang


INTERNAL VICE PRESIDENT

Danny Lim


HONORARY SECRETARY

Wen Jeng Yong


HONORARY TREASURER

Xiu Wen Ng


GENERAL SECRETARY

Felicia Francis


CHINESE DHAMMA TALK COORDINATOR

Yang Shen


ENGLISH DHAMMA TALK COORDINATOR

Louie Teh


SPORTS DIRECTOR

Alexander Effendy


MEDITATION COORDINATOR

Rudy Lie


ANNUAL MAGAZINE EDITOR

Trần Thái Bình


PUBLICITY OFFICER

Christopher Mulia
Contact Us
UNIBUDS
Religious Center
Room 311, 3rd floor Squarehouse
Uni of New South Wales
Kensington NSW 2052
Australia
T: 9385 6082
e: unibuds@gmail.com
ACTIVITIES
e: activities.unibuds@gmail.com
ENGLISH DHAMMA TALK
e: edt.unibuds@gmail.com
CHINESE DHAMMA TALK
e: cdt.unibuds@gmail.com
MEDITATION
e: meditation.unibuds@gmail.com